Brazil travel: Florianopolis
Florianopolis is the capital of the state of Santa Catarina and is mostly located on the island. The city has about 419,000 inhabitants and is nicknamed " Floripa " . The Portuguese embossed island is connected to the mainland by the "Ponte Hercilio Luz", the longest suspension bridge in Brazil and Floripa's main landmark . With over 40 beaches to choose from and a unique geography, the island offers everything including: mountains covered by tropical rainforest, cliffs, mangroves, dunes, lakes, waterfalls, sea and nearby tropical islands. Surfers, hikers, sports enthusiasts and revellers will no doubt have a great time here. The special feature : built-up areas are often only a stone's throw away from completely uninhabited areas, which can be reached only by boat or hiking trails.
During your trip to Brazil, make sure you don't miss out on Florianopolis' culture and culinary talent as it not only wows the tourists but the locals as well! The city also has the highest index for good quality of life nationwide.  The climate is subtropical with an average annual temperature of 18 degrees Celsius. For a beach holiday, we recommend visiting during the Brazilian summer (December to February) as it offers good weather conditions with maximum temperatures varying from 27 to 29 degrees. For city tours and excursions the moderate temperatures from March to May and September to November are more pleasant. During the winter months of June to August, you may want to bring some warm clothes as it can get quite chilly in the evening.
Here you can find more information about the climate and accommodation in Florianopolis.
Click here to find out our travel options for Florianopolis.
---
14 Days Travel Package
Brazil Florianopolis
Our Brazilian language trip takes you to Florianopolis, the capital of the state of Santa Catarina. Florianopolis is considered one of the cities with the highest quality of life in Brazil. Your language course includes 3 hours of language instruction 5x a week including teaching material and German-speaking support on-site. The language school is located in Lagoa da Conceicao, a small, lively district of Florianopolis. Lagoa da Conceicao combines dunes, mountains and the largest lake on the island and is located about 14km from the city center.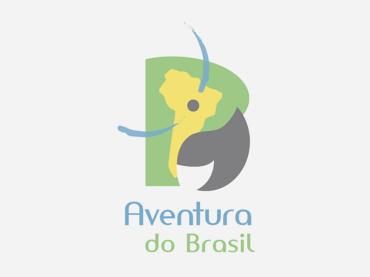 Hidden Gem Florianopolis
Brazil Santa Catarina
Get to know the city that is often referred to by Brazilians as the most-liked city in the country. The majority of the city is on the island of Santa Catarina, which offers stunning nature and a high quality of life. Let yourself be fascinated by the island, dreamy beaches and the Atlantic Rainforest.