Typical Men, Typical Women – Gender Roles in Brazil
August 01, 2022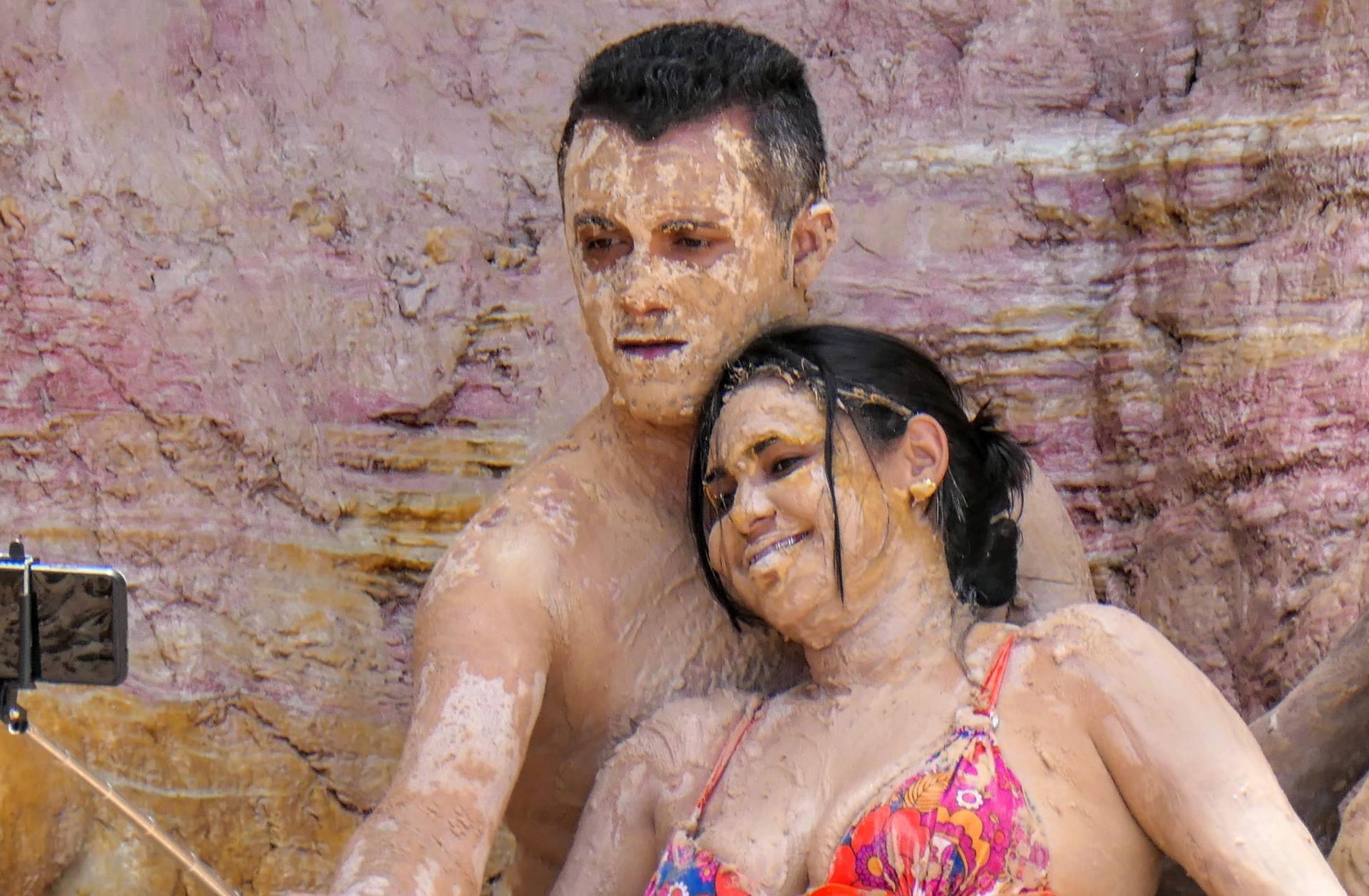 Brazilian women are pretty and Brazilian men are attractive. Men and women in Brazil are known worldwide for their openly flirtatious character. That they are particularly emotional, you will certainly be able to confirm after your Brazil trip. Love is openly shown in Brazil. Couples on the streets are holding hands and seem newly in love and carefree. Brazilian care and temperament can be overall described as loud, loving, and passionate. Of course, we play with some stereotypes in this article. Exceptions confirm the rule though.
The Brazilian Man
When you think of Brazilian men, you usually have a very specific image in your mind: dark skin, brown eyes, and black hair. Even if this image is mostly true, you find much more diversity in Brazil. Especially in the southern parts of the country, blond men with light eyes are a common sight. However, pale skin is very rare to find.
In addition, many Brazilian men wear a tattoo. About 38 percent of the entire Brazilian population has a tattoo.
The Brazilian "Conqueror"
One thing Brazilians are particularly good at is giving compliments. Being inhibited about complimenting a woman on her body or saying that she looks lovely is not common in Brazilian culture. Although this may sound romantic and flattering, Brazilian men are "conquerors", to a certain extent. Whether on the beach, in the supermarket, on the bus, or in the gym. Starting a conversation and flirting is an everyday activity. However, when Brazilian men are rejected, it does not mean that they suffer from a hurt ego. On the contrary, if it does not work out, they simply try their luck with another beautiful girl. After all, there are plenty of lovely ladies in Brazil!
Sports
Brazilians love soccer. They play it everywhere and cheer on their teams. When a man watches soccer, he has no eyes or ears for anything else. Emotional outbursts are unavoidable when watching. Besides soccer, many other sports are popular such as surfing, skating, tennis, and volleyball. Strikingly often, men in Brazil also practice the martial art Jiu-Jitsu, which is a mixture of martial arts and self-defense. Even if a Brazilian does not practice one of those common sports, he goes to the gym to keep in shape. Brazilian men have a high awareness of their body and like to show it.
Body Care
For Brazilian men to spend time in front of the mirror and take a shower several times a day is part of their culture and maybe due to the tropical climate. The same applies to Brazilian women. They consider well-groomed bodies, made up hair, and regular manicures to be quite normal. In contrast, men do not waste too much time on fashion. In Brazil, a trendy and perfectly coordinated outfit is seen almost exclusively in the working world. In everyday life, it seems as if Brazilians wear mostly just shorts and thongs.
The Brazilian woman
Brazil is considered one of the nations with the most beautiful women in the world. But of course, it is not only their appearance that makes South American women so attractive. Their open character, temperament, and self-confident nature make it hard to forget a Brazilian woman. This image of Brazilian women also has its dark side though. Sexism is unfortunately still a persistent hurdle in Brazil, as it is in most countries, that some women have to deal with.
The character of Brazilian women
Brazilian women represent a great mixture of confident, spirited women full of energy and warm-hearted romantics. They enjoy their life and love exuberant parties and passionate dances. Samba is in their blood and they know exactly how to move their bodies to the Latin American rhythms. They transfer their extraordinary joie de vivre to others in no time at all. For them the word "stress" does not exist, it seems. When they have to cope with problems or worries, they still keep their optimism. But not only that. Devotion and fidelity are important characteristics for Brazilian women. In a relationship, they often take to a maternal role and spoil their partners.
Another of their talents is talking. Quickly, with a lot of words, and full of emotion, they change from one topic of conversation to another. In any case, boredom and uncomfortable silence won't arise during a meeting.
Affection and physical closeness
Physical distance does not exist with Brazilian women. Hugs and friendly kisses show the affection and kindness of South American women. As a greeting, a farewell, or just like that. When a Brazilian woman feels at ease, she shows it. In difficult situations, she thus can be a true friend and make you feel better.
Beauty tips of Brazilian women
The ladies in Brazil know how to take care of themselves and their bodies. They naturally want to have beautiful skin when they regularly expose themselves on the beach. Besides moisturizing rituals, they use the sand on the beach to rub off old skin flakes and treat other skin impurities. If a Brazilian woman thinks she sees even a hint of cellulite, she uses coffee grounds or coffee powder. Additionally, Brazilian women love to consume antioxidants throughout the day through smoothies or juices. Acerola, mango, passion fruit, and papaya are some of the regional and popular fruits. However, none of them can surpass açaí. Brazilians probably would feel lost without these antioxidant berries from the Amazon.
Although each Brazilian has a different personality and individual traits, one can see some rough similarities. Of course, the Brazilian culture is different from the American. Fortunately though! On your Brazil vacation, you will not only be enriched by other natural phenomena, other food, and other weather, but also by other behaviors. You might even take on some Brazilian habits and bring some more ease and joie de vivre back to the US!
Sources: www.flirt-tipps.com, www.welt.de, www.wikipedia.org, www.worldatlas.com, www.youtube.com
Source: Aventura do Brasil