More than Soccer - Sports in Brazil
May 17, 2020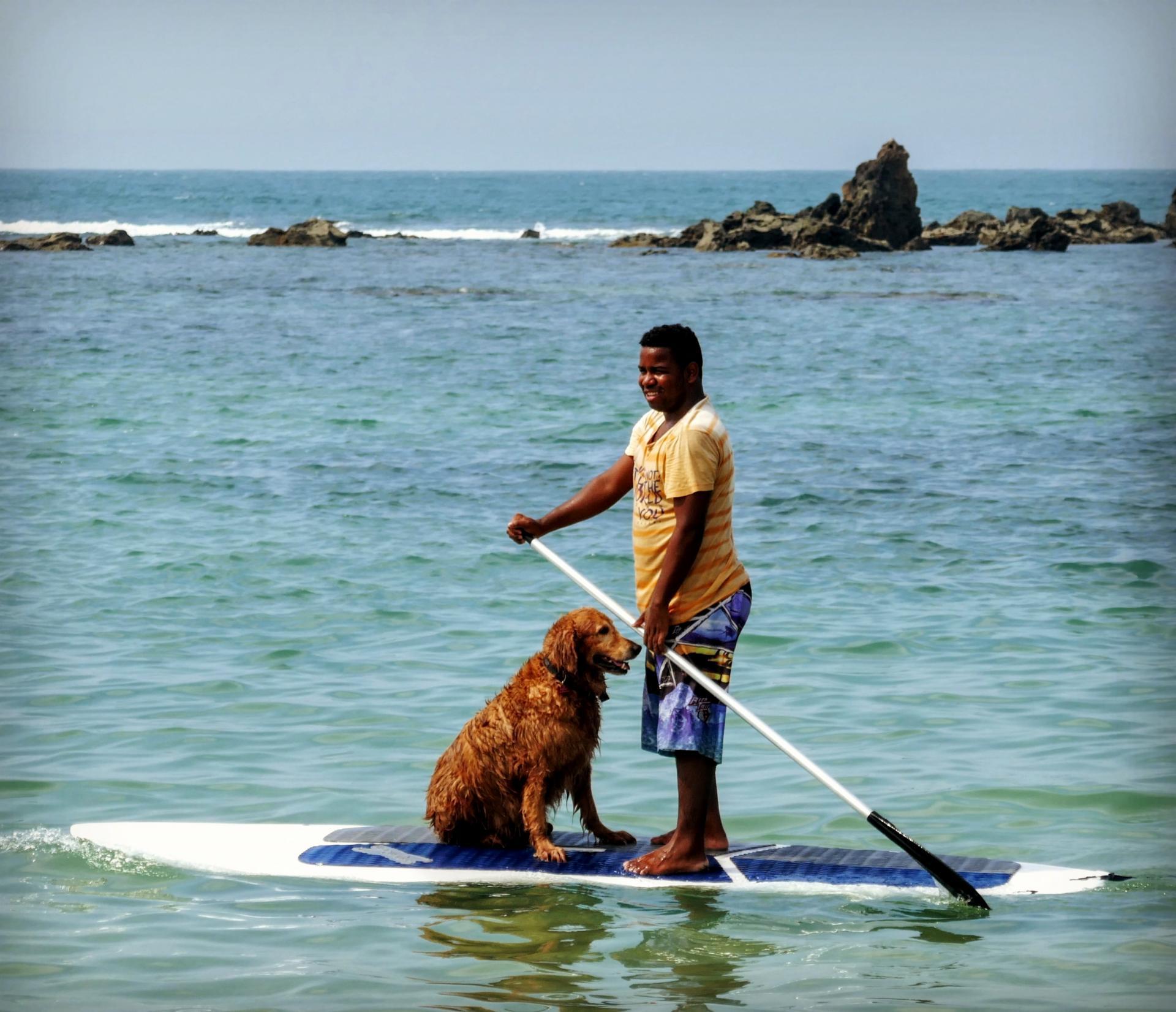 Even though soccer is really important in Brazilian culture, it is by no means the only sport the country has to offer. Those who would like to stay fit even on vacation can try out great new activities during the Brazil trip. We will be happy to tell you which ones they are.
Brazilian Volley Variations
Not only when it comes to soccer, Brazil is usually high on the winners' podium. Brazilians also do pretty well in volleyball. The men became world champions in 2002, 2006 and 2010 and the women won the title at the 2008 and 2012 Olympics. The fact that things are looking even better in beach volleyball should not surprise anyone. After all, we would love to spend so much time on the dream beaches by the sea. The ball game is a great pastime there. Brazilians have already brought home more than 20 medals at world championships and eleven medals at Olympic Games in beach volleyball. That is something to be proud of.
But anyone who spends so much time on the beach needs a little variety. Nowadays, you see a lot of people playing soccer on the beach. But forty years ago that was still forbidden. But Brazilians didn't let themselves be beaten that easily. In protest, the soccer games were unceremoniously moved to the beach volleyball courts, creating a whole new sport. Footvolley is played similar to volleyball, but you can only use the same body parts as in soccer. It is also a great game with lots of action to watch. So be sure to keep your eyes open on the Brazilian beaches. Maybe you can cheer on a few players.

Water Sports Paradise
This category should not surprise anyone. With miles of dream beaches and such a diverse coastline, it would be a waste not to use them for great water sports. Dive in the depths of the Atlantic Ocean. the conditions here are ideal also for surfing and kitesurfing. Or if you prefer to get your adrenaline pumping in the Brazilian rivers, white water kayaking is the right choice.
But it can also be a bit more relaxed in the water. Once you get the hang of Stand-up Paddling, it's a great way to relax, offering both a total body workout and balance exercise. You stand on a board and paddle calmly through the water. Stand-Up Paddling Yoga goes one step further. Especially for experienced yogis this is a great new challenge and at the same time a wonderful way to relax.

Sports made in Brazil
If you have to smile when you find Samba in the sports section, you have definitely not yet tried traditional Brazilian dance. You should make up for that. The dance style requires a particularly good sense of rhythm and above all physical skills in the pelvic area. What looks so loose and easy on the beautiful samba dancers requires a lot of practice and endurance. How about a dance course in the city of samba? If you have already tried the samba sounds, you will surely find a new dancing challenge for you as the Brazilian dance variety is enormous.
We have a very special dance tip for all those who are looking for particularly demanding training. This is also something for martial arts enthusiasts. Capoeira was developed by African slaves in Brazil from their traditional dances to stay physically fit and able to defend themselves. Therefore dance, acrobatics, and martial arts are combined in a completely new sport. Capoeira was forbidden until 1937, but since then it has become a popular trend sport outside Brazil as well. In 2014 it was even named "World Heritage Site of Humanity" by UNESCO.
Ready for a sporty Brazil vacation? Our sports fans in the team know exactly where to find the best activities.
Sources: www.brasiloo.de, www.in-brasilien.de
Source: Aventura do Brasil