Internship in Florianopolis, Brazil
If you are a native English speaker interested in an internship, please feel free to send us your CV and letter of motivation. Ideally, you already have some experiences in the tourism industry. Knowledge in other languages is a plus. 
Natalie Mayer FEB - MAY 2014 (USA)
I am currently studying International Tourism Management (Karlshochschule International University) and it is a requirement of my studies to do an internship in my field. I interned for 3 months from February – May 2014 (unfortunately not long enough!) for Aventura do Brasil in Florianopolis. I was set on working in Brazil and especially a beautiful place like Florianopolis so I was very happy when I came across Aventura do Brasil and was accepted to do an internship with them.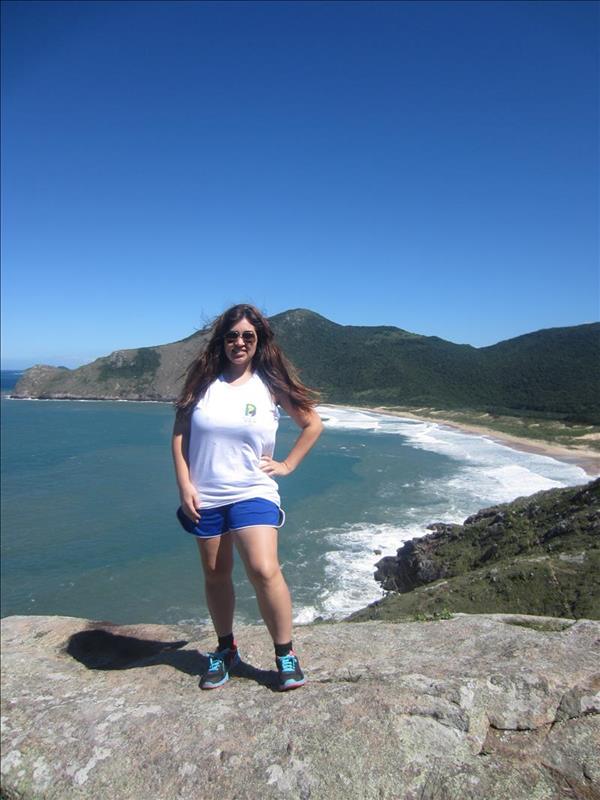 Since I am a native English speaker, but have been living and studying in Germany the past few years and speak fluent German my task was to help develop the English version of the website. I did a lot of translations from both German to English and Portuguese to English and learned a lot about Brazil as a touristic country at the same time. I also helped develop/update hotel descriptions, itineraries and general information for the English website. It was great to work from a home office and have flexibility – who wouldn't want to go to the beach after work is done? ;). We met up once a week to talk about news in the company and to get a first-hand look on how Aventura do Brasil deals with their clients.
During my internship myself and a fellow intern got to join a large tour group on a hike to Lagoinha do Leste, a stunning beach you can only get to by boat or hiking. While hiking I translated for some of the guests and answered their questions. I made sure that they felt safe, welcomed and had a great time. It was a fantastic experience to be dealing directly with the clients and feeling like a part of the team.
Overall my experience with Aventura do Brasil was positive. I enjoyed working together with the team to further develop this great company and I see great things in the future. I really hope to return someday and would definitely recommend doing an internship as you will learn so much and get to enjoy the magical island "A ilha da magia" of Florianopolis while doing it.
Muito Obrigada!