Emigrating to Brazil? Experiences of German Adventurers
July 05, 2018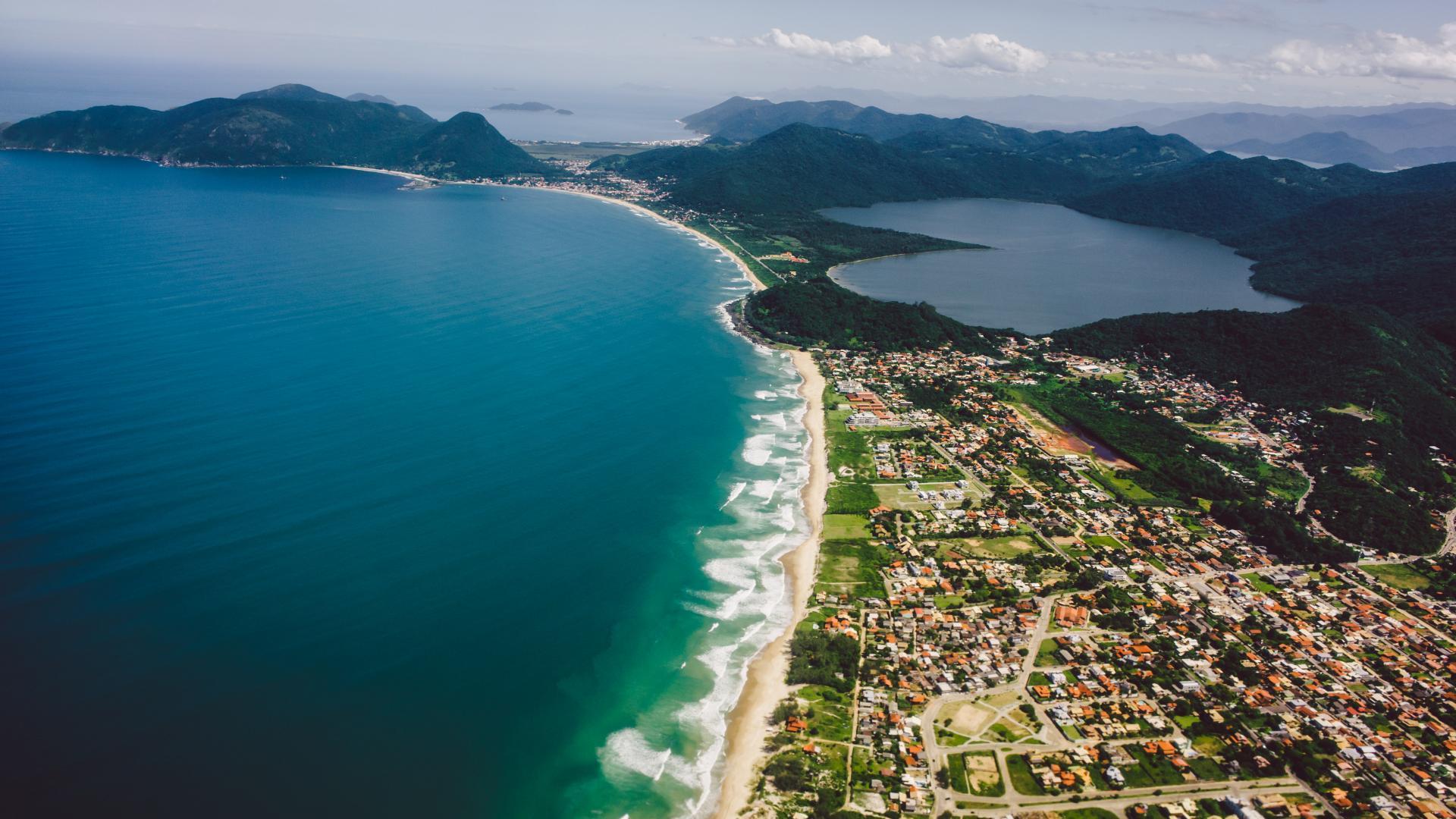 The dream of the lonely island
Who of us hasn't already toyed with the idea of emigrating? Especially in the cold seasons, the idea of a tropical island and wide sandy beaches is just too beautiful. But only a few of us really take the decisive step and set off into the distance with a one-way ticket. The motives for emigrating can be completely different: love, job, or simply the search for adventure. On your trip to Brazil, you should be careful, because it is simply too easy to fall for the Brazilian sounds and breathtaking landscapes.
From the memories of times gone by
Especially in the south of Brazil you will feel more and more reminded of the local culture. Cities founded by German immigrants, as well as the descendants of adventurers who sought their fortune in faraway Brazil... German influences have definitely left their mark here.
The 71-year-old Norbert is the son of the German migrant Peter Josef Hubert Real. Today Norbert lives in the city of Florianópolis, in the state of Santa Catarina. He can still remember some German words very well. However, he never learned to speak fluent German. "The German immigrants were initially met with great suspicion here," says Norbert. That's why our family conversed almost exclusively in Portuguese. "Only during the common meal a German word was spoken occasionally." A few months ago, Norbert decided to attend a German course regularly. Once a week some memories come back to life here. "My dream is to get to know Germany and visit the birthplace of my father," explains the motivated student.

A journey across the Atlantic
The long journey of his father has always fascinated Norbert. Together with his brother, he conducted extensive research and collected the experiences of his father in a book. Besides the adventures he experienced, the book also contains copies of passports, certificates, and photos. It was a matter of the heart for Norbert and his brother to carry the story of this adventurer out into the world.
The readers of the biography get to know the young teacher Peter Josef Hubert Real. After the end of the Second World War, he can no longer imagine living in Europe.
So he embarks on an adventurous journey alone and crosses the Atlantic on board of a Belgian cargo ship. After just under a month, the young traveler finally reaches his new home country, Brazil.
Here no one calls him by his original name anymore. He is now only called "Pedro Real". As an immigrant, with a freshly baked Brazilian name, Pedro Real moves to the state of Santa Catarina. In this beautiful place, he finds a job as a teacher. He also met his wife here, with whom he started a family.
Memory cards brought them to Brazil
But not everyone starts the long journey into the distance alone. Boris and Carine are a German-Brazilian couple and have realized their dream of emigrating. The two met in Dresden, where Carine was working as an au pair at the time. Soon it was clear to both of them that they wanted to give their love a chance. After the wedding bells rang, Carine first moved to Germany. Here the first business ideas were already being developed. Boris still remembers very well how everything began: "In 2005, for example, memory cards were incredibly expensive in Brazil. That's why I had the idea to offer these products on a Brazilian platform (Mercado Livre). We then sent the memory cards to Brazil by registered mail. The demand was so great that our sales figures and revenues continued to skyrocket. When we realized how well the idea worked, we decided to emigrate to Brazil and start a company there. Finally, at the end of 2008, the company Memory Tec was born in Florianópolis. Meanwhile, the offer is very broad. Not only memory accessories, but also batteries, chargers and much more can be ordered on the website today. Boris and Carine source most of their goods from China, although it is now also planned to establish new supplier contacts at trade fairs.
The couple has been living in a house directly on the beach for several years now. With their story, it has once again been proven that with an idea in their head and the right partner at their side, anything is possible... even the dream of emigration.
Pack your bags and fulfill your dreams: On the road to Brazil
Both the story of Pedro Real and the experiences of Boris and Carine tell of brave adventurers who found their happiness in tropical Brazil.
If you too are drawn to the faraway places, then why not test the adventurer in you with the program "Emigration on trial". During this trip, you will get to know the state of Santa Catarina in a very authentic way. The program will be adapted to your wishes so that you can clear up any ambiguities. And who knows? Maybe you too will soon be able to travel to beautiful Brazil on a one-way ticket.
We will be happy to help you plan your trip to Brazil. We are already looking forward to your inquiries.
External source: the book "A história de Pedro Real"
Source: Aventura do Brasil