Discover the Hidden Jewel of Brazil – Espírito Santo: where Nature, Culture, and Adventure meet
September 01, 2023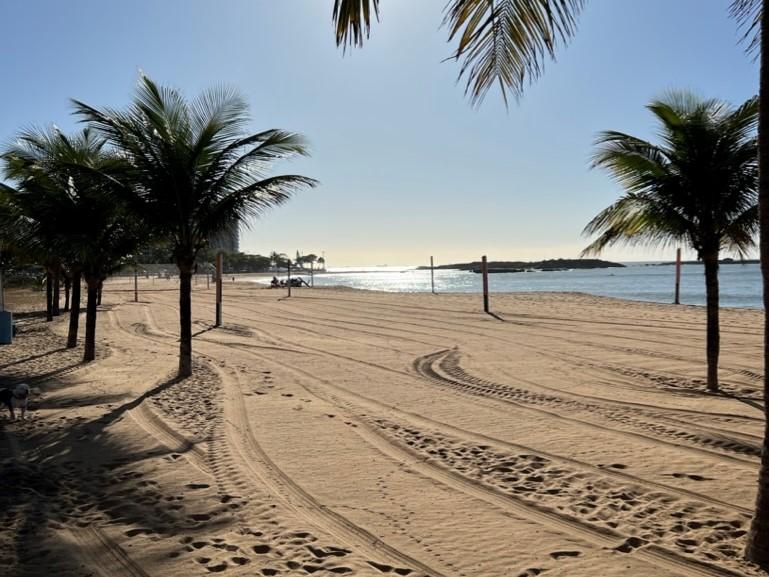 Welcome to Espírito Santo, a mysterious and fascinating state on the east coast of Brazil. Located off the beaten path Espírito Santo offers an incomparable blend of breathtaking nature, rich history, and warm hospitality. Immerse yourself in this hidden gem and discover a paradise waiting to be explored by curious Brazil travelers!
Natural beauty that inspires
Espírito Santo impresses with its natural beauty, ranging from pristine beaches to picturesque coastal landscapes and lush rainforests. The beaches of Vila Velha and Guarapari beckon with golden sands and crystal clear waters, ideal for sunbathing, swimming, and water sports. The majestic sand dunes of Parque Estadual de Itaúnas provide a unique backdrop for unforgettable sunsets. Explore Parque Estadual da Pedra Azul where the imposing Pico da Pedra Azul watches over lush forests and spectacular waterfalls. Here you can go hiking, climbing, or just enjoy the impressive views.
Cultural diversity and rich history
Espírito Santo is rich in traditions and historic sites that offer a glimpse into the state's past. Visit the Centro Histórico de Vitória and stroll the cobbled streets of the historic old town. Marvel at the colonial architecture, Vitória Cathedral, and Palácio Anchieta to learn about the state's rich history. Immerse yourself in the history of the sugar cane industry as you explore the ruins of Jesuíno Monteiro in Anchieta. Here you can marvel at the remains of the old sugar mill. Stroll along the waterfront and enjoy the view of the harbor or take a trip to Ilha de Boi, a small island off the coast of Vitória that beckons with its pristine beaches and crystal clear waters.
Another highlight is Vila Velha, known for its impressive rock formations and spectacular views from Convento da Penha, a monastery perched high on a hill. Explore the beaches of Vila Velha, including Praia da Costa and Praia de Itapoã, where you can soak up the sun and dive into the refreshing waters.
Not far away is Guarapari, a popular vacation destination due to its picturesque beaches and healing mineral springs. Relax your mind at Praia do Morro or continue your adventurous spirit by snorkeling in the natural pools of Praia das Castanheiras or Praia dos Namorados. There is something for everyone here during your Brazil vacation.
Culinary delights that tantalize the palate
The cuisine of Espírito Santo is a real treat for the senses. Try the famous Moqueca Capixaba, a fish stew prepared with fresh seafood and exotic spices. Enjoy the Torta Capixaba, a savory pie with an abundance of seafood that will surprise you with its unique flavor. Also worth sampling are the crispy Rosquinhas de Polvilho, gluten-free cookies made with cassava flour that are perfect for a snack. These dishes are just a small sampling of the culinary treasures Espírito Santo has to offer. Regional cuisine is generally characterized by fresh seafood, exotic flavors, and a variety of ingredients that reflect local culture and tradition.
Adventures and activities that quicken the pulse
Espírito Santo also offers a variety of adventure activities for active travelers and nature enthusiasts. With a surfboard plunge into the waves of Setiba or Barra do Jucu where optimal conditions for exciting surfing experiences can be found. For those who prefer to stay on land the nature reserves and national parks offer countless hiking trails that lead through dense forests and past spectacular waterfalls and breathtaking viewpoints. Take the opportunity to spot exotic bird species and discover the region's unique wildlife.
A boat tour along Rio Doce is also an absolute must. Immerse yourself in the picturesque river landscape surrounded by lush vegetation and an abundance of bird species. If you're lucky you may even spot rare river dolphins that are native to the area. Be prepared for an unforgettable underwater adventure as the fascinating marine life of Espírito Santo holds lasting memories of your Brazil trip while diving or snorkeling.
Espírito Santo is also a birdwatcher's paradise. With over 500 species of birds recorded the region offers a wealth of opportunities to spot rare and exotic birds. Have your camera ready to photograph majestic toucans, colorful parrots, or mysterious hummingbirds in their natural habitat.
Traditions that live and shape the people
In addition to nature there is also a rich cultural heritage. Celebrate with the locals at traditional festivals such as Folia de Reis or the Moqueca Festival which feature music, dancing, and lively street parades. Visit the local craft markets to discover handmade souvenirs such as ceramics, jewelry, and artfully crafted textiles. Ideal as a souvenir of your Brazil vacation.
Another reason to visit Espírito Santo is the warm hospitality of the locals. The people here are proud of their culture and roots and welcome visitors with open arms. Learn about their customs, sample local specialties, and immerse yourself in the lively atmosphere that makes this state so unique.
The region is a hidden gem waiting to be explored by travelers like you. From breathtaking beaches and majestic mountains to cultural treasures and culinary delights, Espírito Santo offers an unforgettable Brazil trip!
Sources: www.es.gov.br
Source: Aventura do Brasil