The Most Popular Brazilian Snacks
November 29, 2021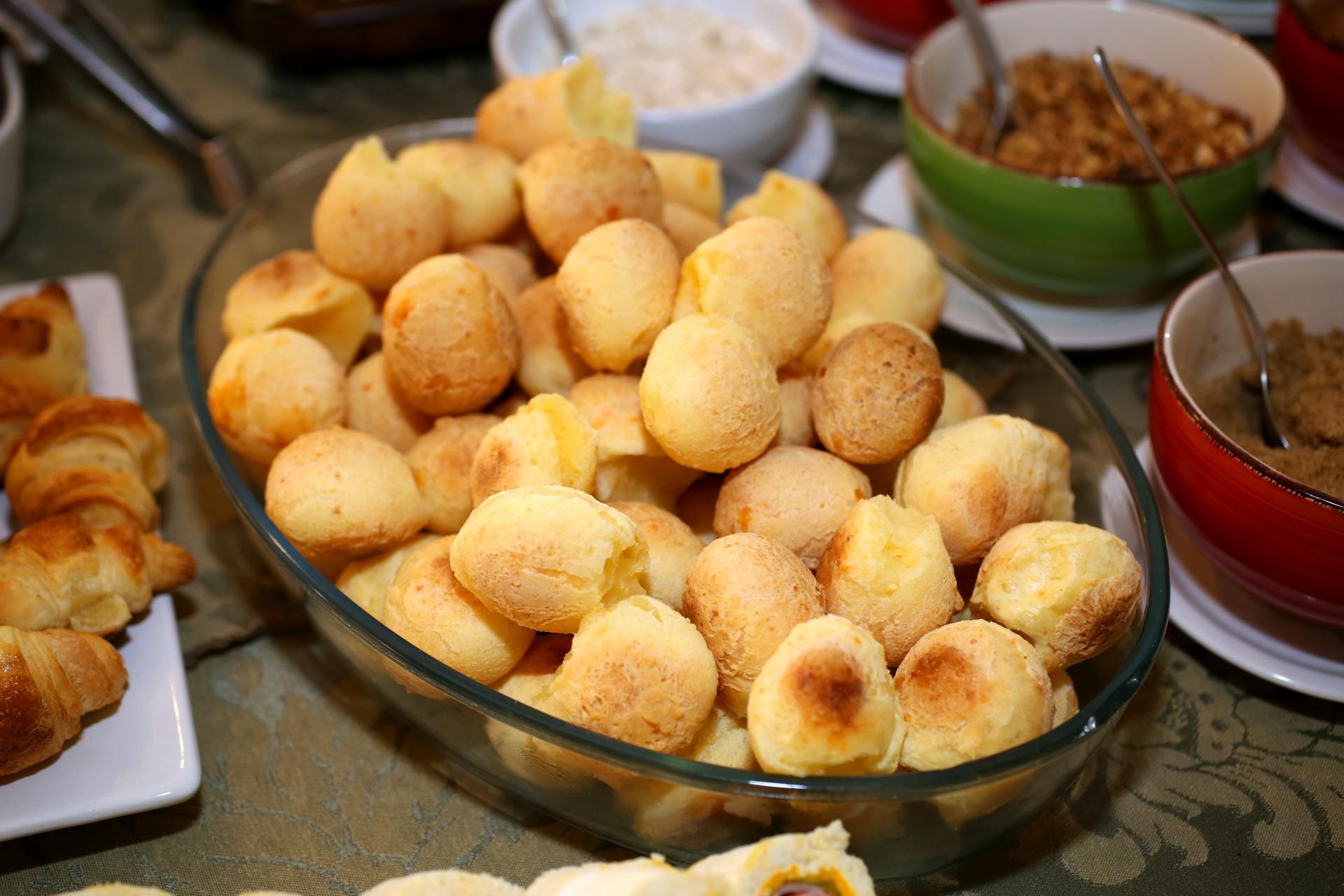 You are planning your next Brazil trip and wonder what the country has to offer for the small hunger during a city tour or an expedition through the Amazon Rainforest?
Then, here we have some delicious suggestions from Brazilian cuisine. The five most popular Brazilian snacks include:

Pão de Queijo
Acarajé
Coxinha
Acaí
Brigadeiro
Pão de Queijo
Pão de Queijo translates as cheese bread and is probably the most popular of all Brazilian snacks. The small, golden cheese balls are prepared with tapioca flour instead of conventional wheat flour. A crispy crust encases a soft, cheesy dough that is anything but like the rolls we are familiar with. The melted cheese makes your mouth water and delights any growling stomach. According to legend, Pão de Queijo was invented in Minas Gerais in the 18th century and has been known and loved throughout the country ever since. The gluten-free snack is served in numerous varieties and is as much a part of Brazil as burgers are of the US.
Acarajé
Acarajé are balls of a completely different kind. They are not filled with cheese, but with peeled and ground black-eyed peas. For consumption, the bean balls fried in palm oil are cut open and filled with spice pastes, tomato salad, and shrimp. Originally, the street food comes from West Africa, where it can still be found in Ghana, Togo, Nigeria, and Benin, under a different name. The snack came to Brazil with the many slaves, when they were used for plantation work during the colonial era from the 16th century onwards and brought their customs and religion with them. Nowadays, Acarajé is sold mainly on the streets of Salvador da Bahia by the so-called Baianas. The women can be recognized by their white dresses and the white cloth they wear wrapped around their heads. The handicraft of the Baianas do Acarajé was declared a national cultural heritage of Brazil on 1 December 2004 and should not be missed on a Brazil vacation.
Coxinha
Coxinhas are another popular snack in Brazil. Shaped into small chicken thighs, the snacks can be found in bars, pubs, or sometimes sold by street vendors throughout the country. Made from a potato dough and stuffed with chicken, they are breaded with breadcrumbs or cassava flour and deep fried. They are often served with a bottle of red hot sauce and a cup of caldo de cana, sugar cane juice, or suco de laranja, freshly squeezed orange juice. The small bites are also often served to guests at festivals, parties, and events and satisfy the small appetite.
Acaí
Acaí is to Brazil what marshmallows are to the US. The acaí berry from the Brazilian rainforest is very trendy and considered extremely healthy. The high concentration of antioxidants helps to make the so-called free radicals in the body harmless and has an anti-inflammatory effect. The fruit is rich in vitamins and minerals and has a high calcium content, which is especially important for vegans. In addition, the superfood is often said to support weight loss and increase energy. With this sweet snack you do something good for yourself and your health on a round trip through Brazil. Look out for special cafés or stalls where Acaí is offered. Often, other fruits, cereals, or chocolate can be ordered as toppings. Usually served as ice cream, the taste is fruity and fresh. But try for yourself!
Brigadeiro
In Brazil, people love to eat sweet, very sweet! Even at birthday parties, sweets, so-called docinhos, are always served. One of the most famous and popular sweets in Brazil are Brigadeiros, a kind of chocolate praline made from sweet condensed milk and cocoa. Often refined with coconut or chocolate sprinkles, they are super quick to make with just three ingredients and a real eye-catcher. The confectionery is suitable as an accompaniment to coffee and tea, as a dessert, or as a sweet for in between.
According to legend, the small chocolate balls were first prepared in the 1940s for the election campaigns of Brazilian politician Eduardo Gomes. Eduardo Gomes was an officer in the Brazilian Air Force and therefore often just called Brigadeiro, Brigadier in English. This is how the chocolate pralines got their name. Today, there are many variations of this calorie bomb, from exotic to classic, but all delicious and popular worldwide.
If you're not standing in front of your cupboard with a growling stomach yet, you should let yourself be convinced by the many delicious snacks on your next Brazil vacation! In addition to our five tips, there are countless other delicacies from Brazilian cuisine.
Sources: www.amazonas.de, www.emitain.com, www.latin-mag.com, www.reisehappen.de
Source: Aventura do Brasil