Brazilian Companies in Germany – An Interview with the Founders of brasil heroe
June 06, 2022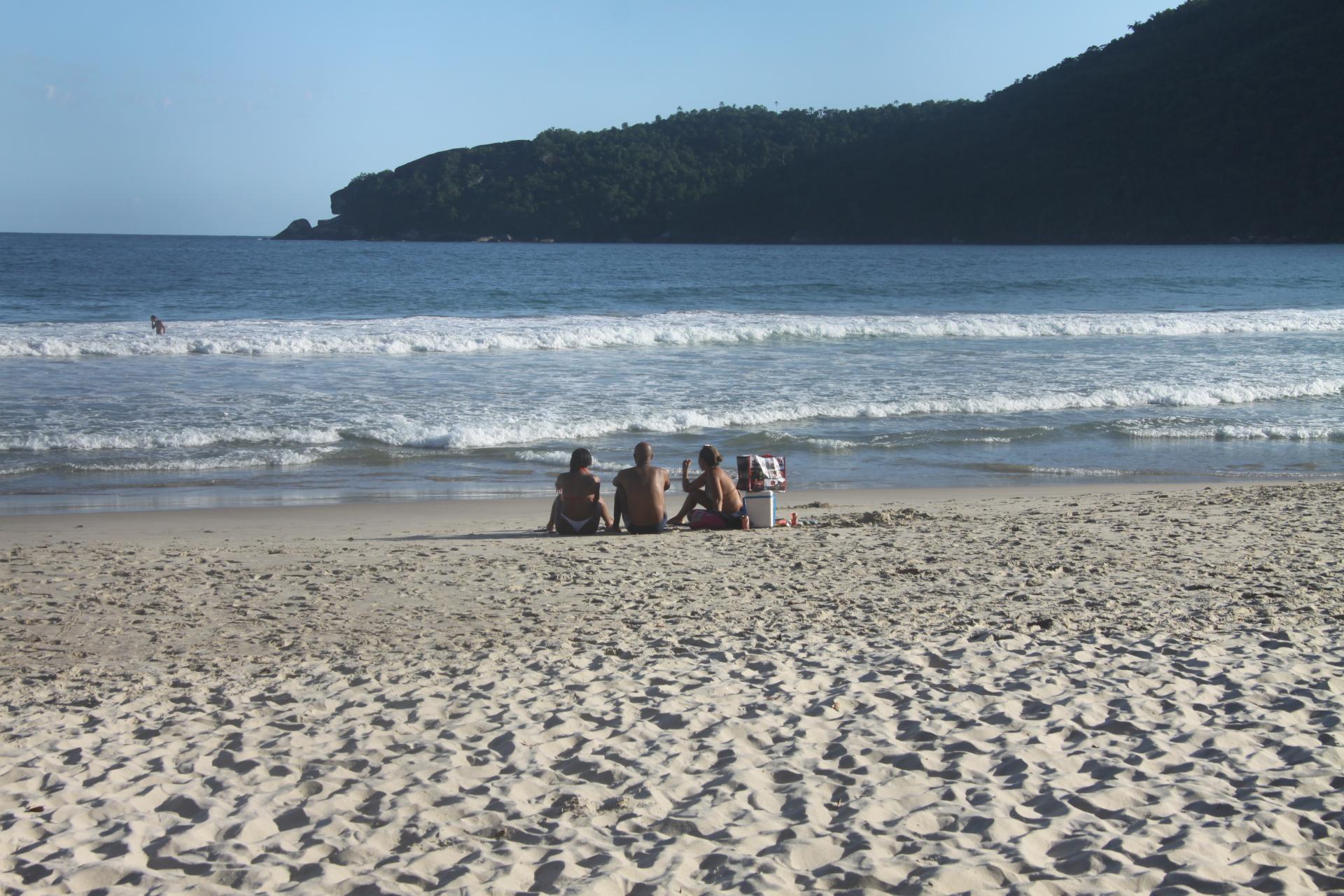 Brazilian Luana and her German partner Mathias are not only proud parents of their one-year-old son, but also the founders of the German-Brazilian company brasil heroe. In their online store, the two sell high-quality beanbags made of fabric and leather, which are developed and manufactured by Luana's family members in São Paulo. On a trip to Brazil, you will come across quite a few family businesses, because family comes in first place in Brazil.
To get a better picture of the couple, our interview starts with a quick round of questions:
Coconut water or sugar cane juice?
Luana: Coconut.
Mathias: Sugar cane juice.
Who would you take with you on your next trip to Brazil?
Luana: My sister-in-law Ramona. She has to get to know Brazil!
Mathias: My mother.
One of your weaknesses?
Luana: Being too loud.
Mathias: My oblivion.
Are you taking care of everything at family parties or do you prefer to lean back?
Both: We always take care.
What is your favorite animal?
Luana: Dolphin.
Mathias: I don't know.
What is your favorite city?
And in Brazil?
Both again: Bertioga. However, we named our son Bernardo after the city São Bernardo in São Paulo, where Luanas parents were born.
What is your biggest dream for the future?
Luana and Mathias: A house on the beach.
Your favorite word in Portuguese?
Luana: Saudade, which means longing.
Mathias: The Brazilian cheers: saúde.
A caipirinha with lime, kiwi, strawberries, or passion fruit?
Luana: Passion fruit.
Mathias: Lime.
What is your partner's favorite thing to eat when you're cooking?
Luana: Fried potatoes.
Mathias: Potato fritter.
Both: Meanwhile beach mostly because of our son. A few years ago adventure.
Which sun protection factor do you use?
A great childhood experience?
Luana: Sucking on my baby bottle on my beanbag chair when I was 3 years old.
Mathias: Skiing.
Brazil or Germany?
Luana: Brazil.
Mathias: Germany.
Talking to Luana and Mathias, you quickly realize that they both love Brazil, their family, and the company with all their heart and are proud of what they have achieved together. Brasil heroe has only been around since February 2021, but is a success already. Together with around 25 partners, beanbags are exchanged for conventional chairs in offices, living areas, and gardens.
How everything started
Back in 1988, Luana's father João and her godfather Rubens opened a factory in the basement of a residence on Rua Dominiquin in the Vila das Mercês neighborhood of São Paulo. The two craftsmen proved their talent and perfection by working without a wide range of tools. Since the two craft with particular attention to detail, many people are impressed by their works. Today, the workshop has been modernized so that the production facility offers even more opportunities for handwork. Even though João and Rubens are already 70 and 74 years old respectively, they have not lost the love for their handicraft.
Upcycling of leftover materials
In addition, Luana's mother Maisa plays an important role in the company. For 25 years, she has been making eco bags from leftover materials from the workshop. Overall, sustainability and fair production are very important to the family. For this reason, they have decided to produce on demand only. This means that production is not started until an order has been completed. In addition, they collect as many orders as possible at once, so that no products have to be sent individually from Brazil to Germany. Furthermore, the family supports the social institution "The Little Nazareno registered society", the largest aid organization for Brazilian homeless children.
A company for the whole family
But that's not all. Besides Luana and Mathias, João, Rubens, and Maisa, their daughter Núbia and son-in-law Ju are also part of the family business. Precisely because there is such a close bond behind the scenes, Luana and Mathias cite loyalty, love, and passion as the values of the family business, in addition to quality.
You clearly feel the passion when talking to the couple. While Luana currently spends about one day a week on export, production, accounting, and handling matters with Brazil in addition to her main job, Mathias spends 50 to 60 hours a week working for the family business. For Mathias, the company is a twenty-four-seven occupation. Even when he is putting his little son to bed, his thoughts are often wandering to the company. At the dinner table, it is common for the two of them to talk about work. In this context, Luana speaks of their "equal personalities" that lead to success. Both share a strong opinion, perfectionism, and a certain persuasiveness. But what unites them most is fun and, of course, family!
One thing is for sure, Luana's family brings not only Brazilian beanbags, handbags, and now tablecloths to Germany, but also Brazilian love. During your vacation in Brazil, you will notice that family stands above everything here. Brazilians grow up together, support each other, celebrate, eat, and enjoy life together. In some cases, they may even start a business together...
Source: brasilheroe.com
Source: Aventura do Brasil