Brazil's Main Export Goods
December 12, 2022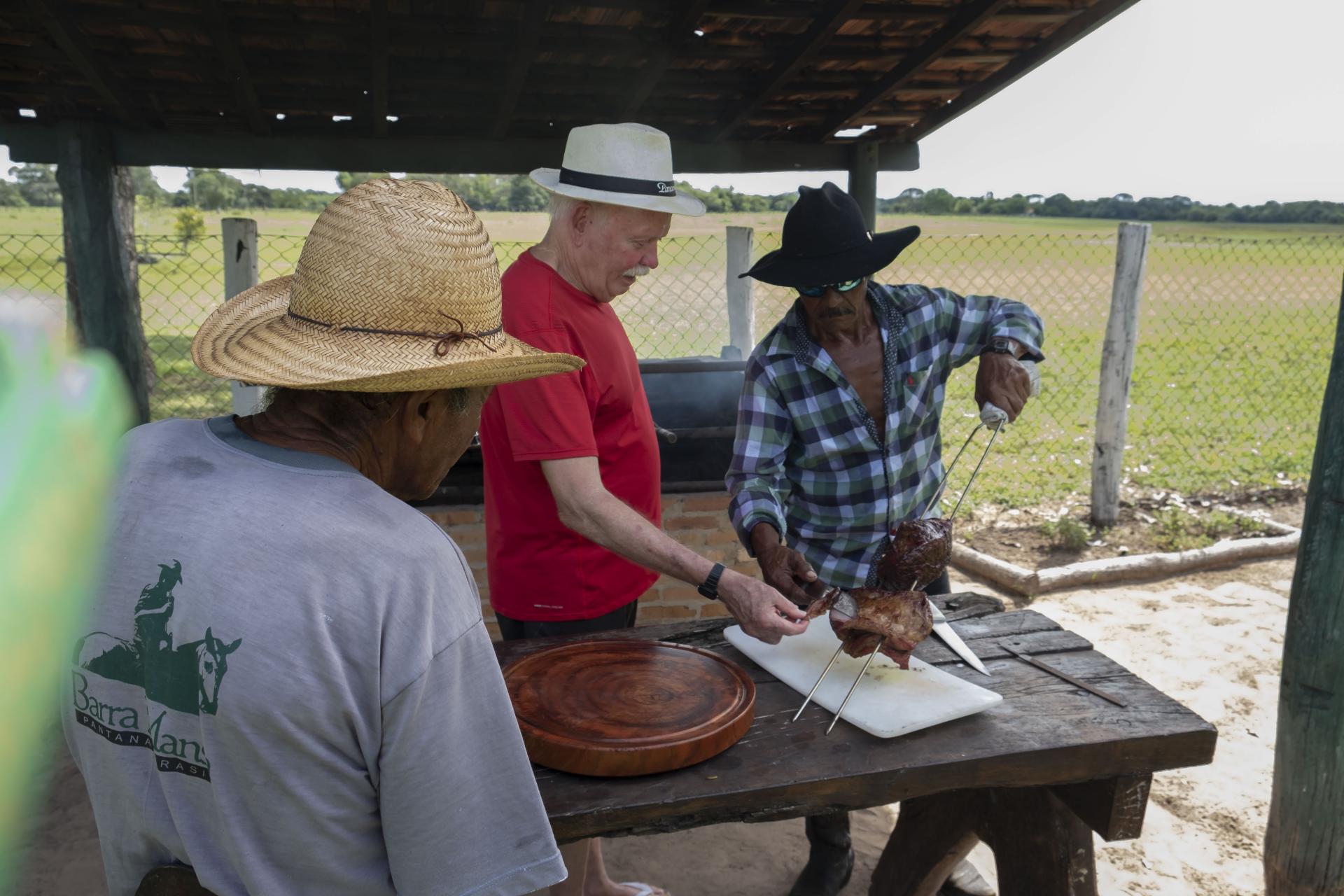 Brazil, the largest country and the largest economy in South America, has very good conditions for the extraction of raw materials and goods. In addition to ample space, Brazil has many mineral resources and other valuable raw materials. With such export goods significant trade with foreign countries can be conducted. Therefore, a trip to Brazil is not only interesting for tourists, but also for business people.
Important general facts
To get a feel for the numbers, some important facts and figures about Brazil should be mentioned at the beginning. Brazil is the fifth largest country in the world with an area of 3.3 million square miles. The country benefits primarily from its own agricultural economy, which accounts for 25 per cent of the gross domestic product and one third of all jobs. Brazil currently has a total population of around 212 million people, of whom 6.8 million alone work in the livestock industry.
Meat is consumed a lot, not only in Brazil
In the culinary field, Brazil is known, among other things, for a very high consumption of meat. With one third of its total area, a large part of the available land is used for cultivation, most of it for livestock and cultivation of soy which is mainly used as cattle feed. The main consumer of the Brazilian export good meat is China.
Overall, chicken meat is exported mainly from Brazil, which has the second largest share of export trade in the world market after the United States. Thus, about 4.6 million tons of chicken meat are currently exported annually, generating a turnover of 6.77 billion US dollars. The export good pork is also exported in large quantities from Brazil, currently about 1.1 million tons, representing a turnover of about 2.33 billion US dollars. Brazil also exports a large amount of beef, that being 1.6 million tons annually and worth almost 6.1 billion US dollars.
To produce these quantities, a lot of space and feed are needed. The most important feed for livestock is soybeans, which are increasingly grown in Brazil.
Soybeans as a consumer product for humans and animals
Brazil is not only a multiple world champion in soccer, but also in the export of soybeans. With just over 50 percent, Brazil has the largest share of the world market, resulting in a total weight of 86 million tons of exported soybeans. The main buyer of the export good soybeans is also China, a very important trading partner for Brazil with just under 70 percent. In total, Brazil thus generates sales of 1.13 billion US dollars. Brazil produces significantly more soybeans overall, but these are increasingly needed for the meat trade, which indirectly promotes meat exports.
Iron everywhere
As for iron ore, Brazil exports a significant amount to other countries in the world market. At almost 20 percent, Brazil has the second largest share of exports abroad generating 19.9 billion US Dollar in 2019. Only Australia has by far the largest share with more than 50 percent. In total, Brazil produces around 424 million tons of iron ore per year. With the Carajás mine in the northern state of Pará, Brazil also has the world's largest iron ore mine, which alone produces 110 million tons of iron ore per year.
Oil – The black gold
In addition to many mineral resources, Brazil also has enormous oil reserves. While production and exports have risen sharply over the past twenty years with about 8 percent per year, Brazil was able to export a total of 56 million tons of crude oil in 2017. This is comparatively low by global standards, with a share of only 2.5 percent, because Brazil itself has very high domestic consumption. Nevertheless, Brazil owns an important raw material and export good in the form of crude oil, which also has enormous growth potential due to the development of new production sites and is being promoted accordingly by the government. By 2040, Brazil could be among the top 5 in the world market for crude oil production and exports.
The sweet industry of raw sugar
When it comes to dominating global export trade, raw sugar is a particularly important commodity and export good for the Brazilian economy. Brazil alone accounts for the largest share of trade at over 27 percent. Thailand follows in second place with just under 15 percent. This results in a total export volume of 4.8 billion US dollars. Raw sugar is mainly grown in São Paulo and Paraná on a total area of 13.8 million acres. A total of 600 million tons of raw sugar are produced. Here too, China is the most important trading partner and thus the most significant trading partner overall.
That is not all
Of course, Brazil has a lot more to offer in terms of trade goods and raw materials. In addition, there are important raw materials such as coffee, spices, fruits, and other sugar products, as well as oilseeds and metal waste. With all these raw materials and export goods , Brazil will continue to have an important share in the world market in the future and has the additional opportunity to expand due to its large area and labor force. All in all, Brazil is characterized by strong agriculture, mining, and meat production. So, if you are also interested in economy besides the usual attractions in Brazil, you may want to include the important economic sites in your tour in Brazil.
Sources: de.statista.com, www.bund.net, www.ceicdata.com, www.dw.com, www.international.bihk.de, www.proplanta.de, www.weltexporte.de
Source: Aventura do Brasil