Brazil's Rich Musical Culture and the Most Important Musicians
June 02, 2023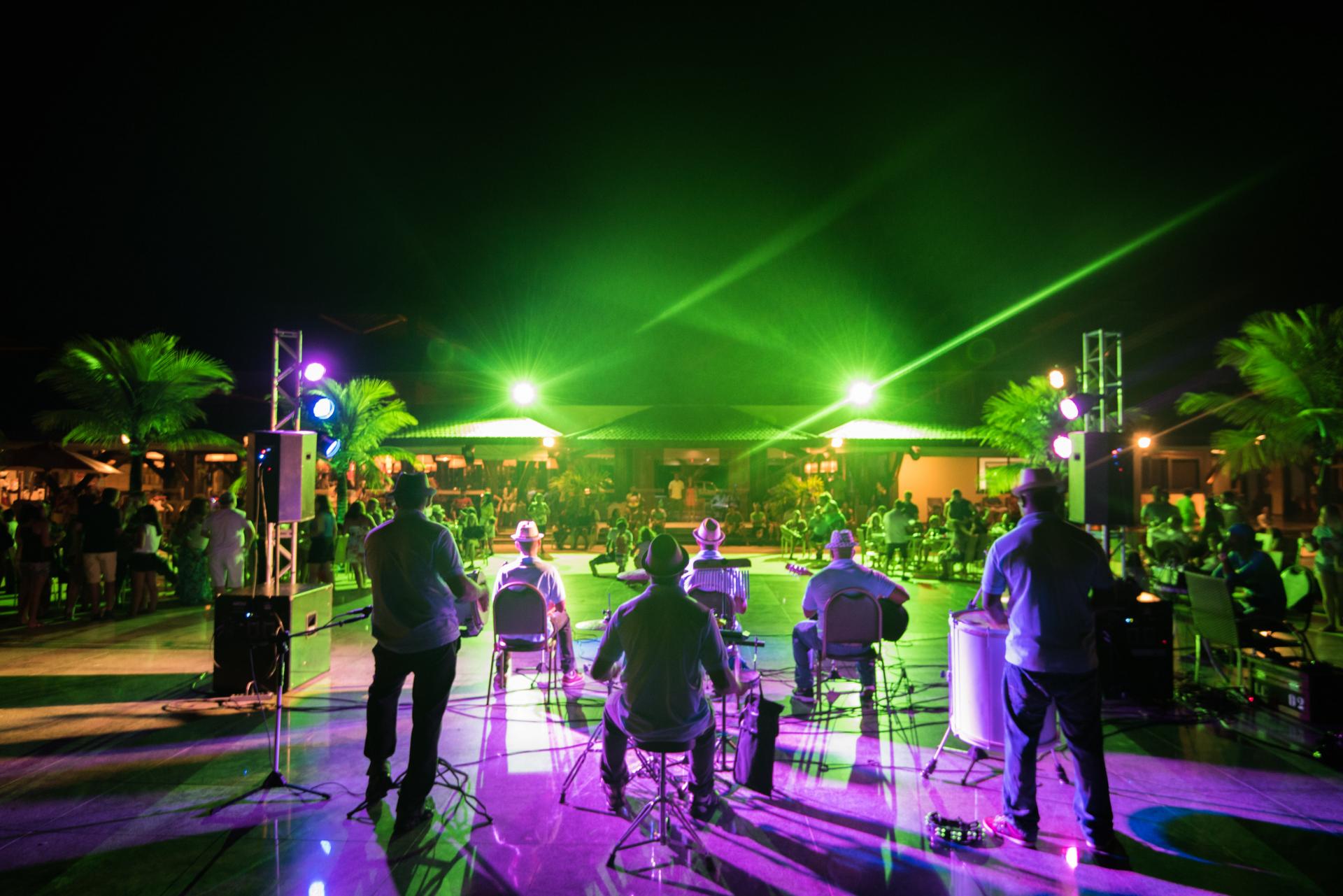 Brazil is a country of music. It owes its richness of musical expression to the synthesis of European, African, and Indian traditions. From the interplay of Indian reed flutes, African percussion instruments, and Portuguese violas, from the combination of Portuguese song culture and the rhythms of African slaves, a music of extraordinary variety and beauty emerged. Be it the classical compositions of a Villa-Lobos, the gentle sounds of the Bossa Nova, or the spirited Samba. In the early 1920s, a new style of music emerged. Under Heitor Villa-Lobos, the new Brazilian avant-garde fused avant-garde expressions imported from Europe with themes and rhythms of Brazilian Música Popular in their works and integrated popular musical instruments into the classical orchestra. Therefore, during your trip to Brazil, do not miss live music in Brazilian style!
MPB – Brazilian Music Culture in its Quintessence
Música Popular Brasileira, a generic term for the folkloric and popular varieties of Brazilian music, is characterized by a variety of sounds and a richness of forms. It combines traditional Brazilian musical styles such as bossa nova with foreign musical styles such as rock and reggae. Early on, traditional European instruments such as guitar, piano, and flute were combined with a variety of rhythm instruments such as triangle, rattle, drum, tambourine, and cuíca. Today, MPB combines an enormous number of styles and is also very successful internationally. Well-known musicians of MPB are Roberto Carlos, Daniela Mercury, and Milton Nascimento. In MPB, some musical styles of the traditional Brazilian music can be found, which have an enormous influence on the Brazilian culture.
Samba – Lively dance and music style
When people think of Brazil, they often associate samba with the South American country. Samba originated about 100 years ago in Rio de Janeiro and was strongly influenced by African music. There are many different expressions and local versions. Of course, samba plays an important role in the Brazilian street carnival, where many different groups drum and dance full of joie de vivre to samba rhythms. Nevertheless, samba has many different forms and can be found in different subgenres in different regions of Brazil. Samba is the generic term for different types of music such as the samba enredo of the carnival parades, the samba pagode played in small circles, the traditional, rural samba de roda, or the ballad-like samba canção.
The dance style samba is also not far from this music and has a mostly fast rhythm with quick hip movements and a lot of movement in the lower body. Here, too, many different styles have developed. The European and the Brazilian samba have some differences. The quintessence of samba can be observed at carnival events. Well-known musicians of samba are Martinho da Vila, Paulinho da Viola, and Carmen Miranda. You should definitely hear and experience this typical musical style of Brazil!
Bossa Nova – Music to enjoy
Bossa Nova is the fusion of South American rhythmic elements with the jazz harmonies of North America. The founder of the genre is Antonio Carlos Jobim, a Brazilian pianist who worked as a bar pianist in Rio de Janeiro when he was young. Thus he appropriated the popular music of his time, American jazz, and fused it with the music of his childhood and youth, Brazilian samba, choro, and similar styles. The stylistic element of the genre, in addition to the four-part chords and chord extensions adopted from jazz, is a constantly flowing basic pulse in 2/4 time, often in 4/4 time, mostly adopted from samba. This has also become a dance style in its own right. The term goes back to a song by Noel Rosa. Well-known musicians besides Jobim are Vinícius de Moraes, who as a pianist and Brazil's best-known songwriter also created the drama underlying the classic film "Orfeu Negro," which made bossa nova famous worldwide, and Bebel Gilberto, who as a singer modernized bossa nova in the 1990s and led it into the next millennium.
Choro – Melancholy within reach
Choro is a very old Brazilian music style that originated around 1870 in Rio de Janeiro and served, among other things, as a precursor to samba. Choro has experienced ups and downs, but has been enjoying a resurgence in popularity since around 1990. This style of music is purely instrumental and always has a very melancholic undertone. The Portuguese word "choro" means something like "lament" and explains the melancholic music. Traditionally, a choro group consists of one or two guitars, a cavaquinho, a pandeiro, various percussion instruments, and diverse solo instruments, often flute, clarinet, or mandolin. The bass function was originally provided by the ophicleide and, since the 1930s, often by a seven-string guitar. Over time, more and more variations of instruments were added, in some cases even vocals. Among the best known choro musicians are Jacob do Bandolim, one of the most important choro and mandolin players, and Pixinguinha, a tenor saxophonist and one of the most important choro players and composers.
Tropicalismo – The Rebel in Brazilian Music
Tropicalismo was a cultural avant-garde movement that emerged in the years 1967 and 1968 in Brazil in the arts and especially in music. At that time, Brazil was experiencing a series of conflicts such as censorship, strikes, and student movements that culminated in a dictatorial regime in the country.
As a libertarian and revolutionary movement, it sought to break away from bossa nova and bring Brazilian music closer to aspects of popular culture such as samba, pop, rock, and psychedelia. The style draws heavily from rock, bossa nova, and influences from Brazilian and Portuguese folk music. Over the years, electronic pop music was added. Notable composers include Caetano Veloso and Gilberto Gil, who led the movement, as well as Nara Leão, Tom Zé, Gal Costa, Os Mutantes, Torquato Neto, Rogério Duprat, Capinam, Jorge Bem, and Maria Bethânia.
Brazil's vibrant musical culture
Brazilian musical culture is a reflection of the country's history and cultural characteristics. From the fun-loving samba to the melancholy side of choro to the rebellion of tropicalismo, Brazilian music has many facets to offer, but remains mostly lighthearted and playful. These elements are also found in many other cultural elements of Brazil, but rarely come to the fore as they do in Brazilian music, especially live music. So if you want to dive deep into Brazilian culture during your Brazil vacation, be sure to enjoy a live performance by Brazilian musicians!
Sources: www.latin-mag.com, www.kalango.com, www.todamateria.com.br
Source: Aventura do Brasil