Capital Curitiba
January 08, 2016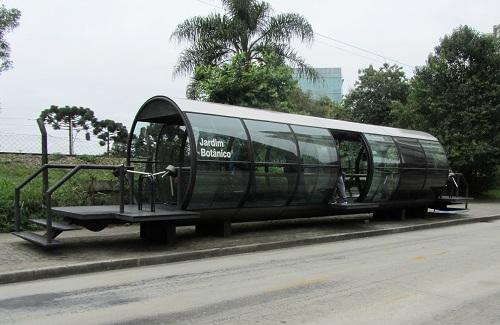 A hub for southern Brazil
Many Brazil trips lead straight past Curitiba, the capital of Parana, one of the southernmost states. If you have some free time during your vacation, you should take a moment to get to know another face of Brazil. But what does Curitiba have to offer besides the lush botanical garden? The city is located in the heart of southern Brazil and is an excellent starting point for visiting the southern sights. Three exciting and easily accessible destinations are, for example
Iguacu Waterfalls
Ilha do Mel (honey island)
Blumenau
The Iguacu Waterfalls are one of the natural wonders of Brazil. There you can admire the enormous water volumes of the Iguacu River, which flows along the Brazilian and Argentine border. The 'honey island' Ilha do Mel is located a stone's throw away from Curitiba in the bay of Paranagua. Numerous beautiful beaches invite for swimming, surfing or paragliding. Animal lovers can observe dolphins and turtles especially well here. Blumenau is located in the southern direction, in the state of Santa Catarina. The place is strongly influenced by the concentrated German immigration in the nineteenth century. Accordingly, the second largest Oktoberfest in the world is celebrated in this community every year.
Now let's have a look around Curitiba itself, where the visitor feels almost like in another world. The city is characterized by a very clean appearance and a futuristic character in terms of architecture and street layout. The impression of relative youth is evoked by the new buildings, while in the city center older buildings blend into the rows of houses. The European influence of the early wave of immigration can be quickly noticed. In Curitiba, there are countless bars and restaurants whose names allude to the European roots. A prime example is the Schwarzwald Bar Bar do Alemao, where you can stop for a drink and taste one of the Eisenbahn beers. By the way, the beer is brewed in Blumenau. There is a wide range of hotels to choose from. Also, globetrotters don't miss out in Curitiba. In the coffee shop Brooklyn you can take a spontaneous trip to New York from Brazil for brunch, lunch, or dinner.
One of the most beautiful attractions of the capital of Parana is probably the Jardim Botanico, the huge and fascinating botanical garden. How do you get there? At regular intervals, tunnel-like capsules can be discovered along the streets. They remind one of a science fiction movie, but they are ordinary bus stops. You enter them to get on a bus to the Jardim Botanico stop. This extensive natural and plant paradise invites you to take a walk and linger. The countless exotic flowers, shrubs, and trees are striking. The highlight of the park is the huge glass greenhouse. You should visit it and admire the skyline of the city from there.
The botanical garden is only one of many sights of the southern Brazilian metropolis waiting to be visited. There is much more to see. The Oscar Niemeyer Museum, the Wire Opera House, the Tangua Park as well as the historical heart of Curitiba are worth an extensive tour of discovery. Despite its character - Curitiba does not meet the expectations of sun, dance, and love of life that are generally associated with Brazil - the city is worth a detour during a Brazil vacation.
Source: Field report Anabella Bärmann
Source: Aventura do Brasil