Footvolley – A Trendy Sport on Brazil's Beaches
September 19, 2022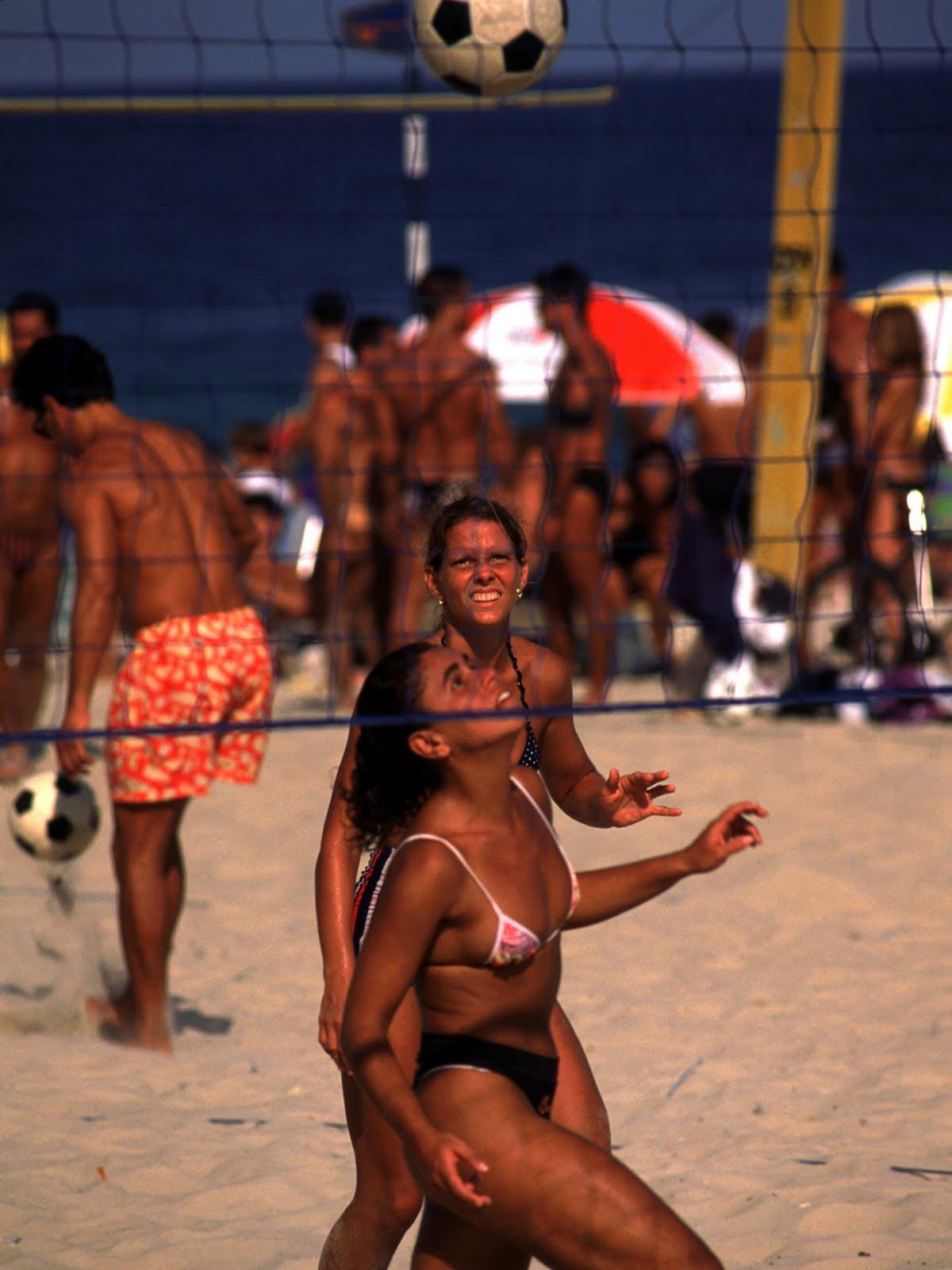 One of the most popular sports in Brazil is footvolley, known as futevôlei in Portuguese. As the name suggests, it is a mixture of soccer and volleyball. It is played almost exclusively on the beach, and you will certainly encounter it more than once during your Brazil trip. So that the beach sport doesn't remain a foreign word for you, we explain what it exactly is in this article.
History of the sport
The origin of the ball sport is based on the ban of playing soccer on the beaches of Rio de Janeiro in 1965. For the sport not to completely disappear from the beach, a group of young men began to play with the foot on the beach volleyball courts. This trend continued and footvolley was born. At first exclusively a leisure sport, nowadays it is also played professionally. The heart of the sport remains in Rio de Janeiro, but now, playing footvolley belongs to the beach as surfing in the waves throughout Brazil.
Rules of footvolley
The game is played in two teams facing each other in the field, separated by a volleyball net. The opponent's field may not be entered and the net may not be touched. However, the most important rule is that the ball can be played with all parts of the body except the hands, arms, and shoulders. Each team is allowed to have three contacts with the ball. After that, the ball must be passed over the net to the opponent. In professional play, there is a fixed count and number of players per team. If you practice footvolley as a leisure sport, the most important thing is having fun and not focusing on the rules. Thus, it is possible to join a group of players and mix the teams without any problems.
Good to know!
A tip for those who want to try footvolley for themselves on their Brazil vacation: On many beaches of Rio de Janeiro, you can join one training for free. Besides having fun and being active, this is a wonderful chance to get in touch with the affectionate and good-humored Brazilians and their culture.
Sources: pt.slideshare.net, www.futevolei.com.br
Source: Aventura do Brasil