Solo Travel – Vacation in Brazil
October 31, 2022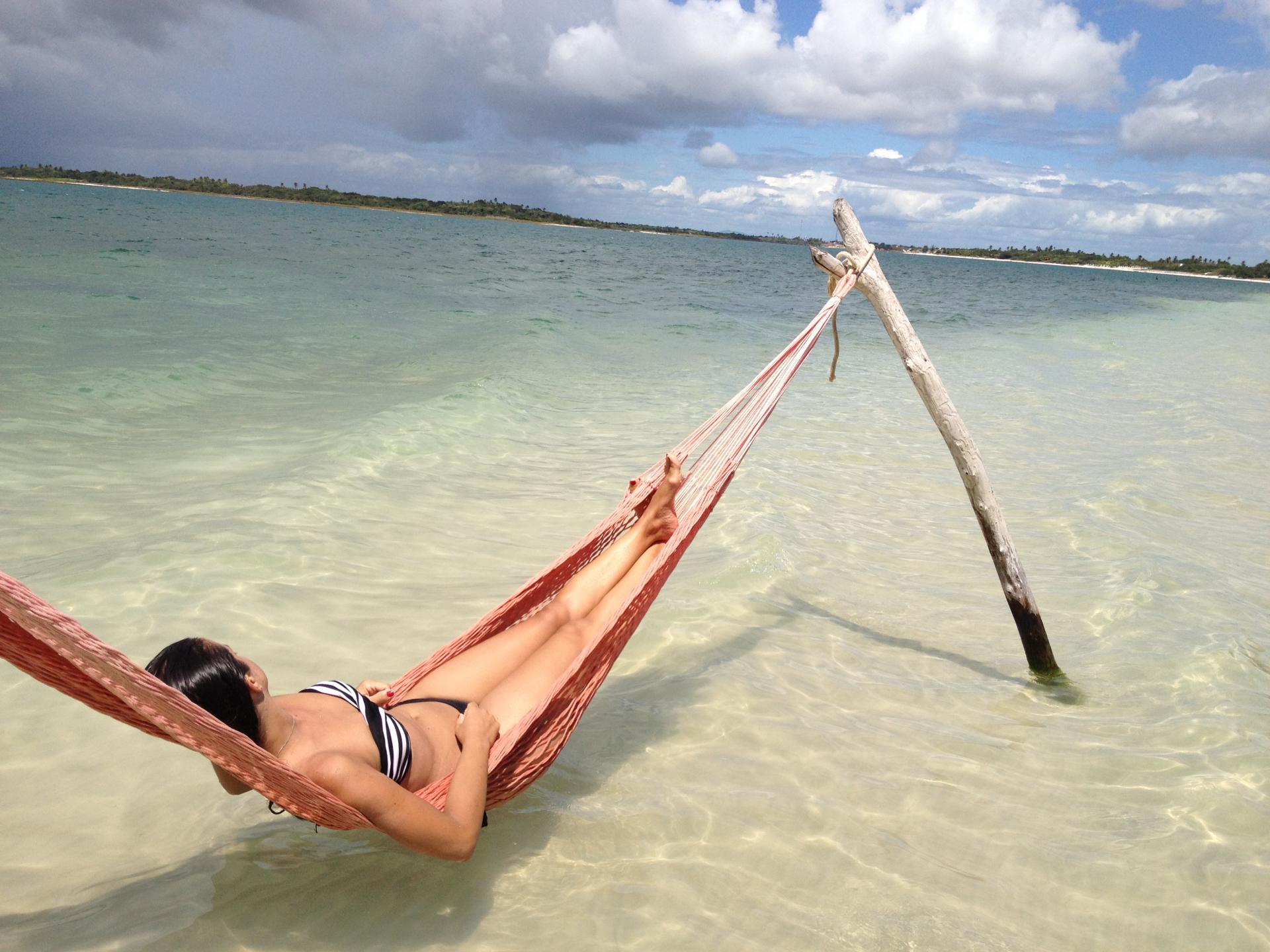 Solo traveling is trendy and offers a very different travel experience than traveling with a steady companion. But is a trip to Brazil something for solo travelers? Definitely! Even though Brazil doesn't boast the lowest crime rate in the world, a solo trip in Brazil offers amazing opportunities. One thing is for sure, you will never be on your own in Brazil!
Keep your eye on your valuable objects
If an item is particularly valuable or irreplaceable, it is best to leave it at home or in the hotel safe. Valuables, camera equipment, and too much cash are the most commonly stolen items. Always carry important items close to your body. Before taking a photo, consider whether that location is a safe place to take photos. In all cases, the cell phone should be held on to. The same applies when writing messages or making phone calls.
Especially on the bus, you should constantly hold on to your bag. Thieves like to make an attempt to grab a bag when you get off. At bus stops, there might be attempts to grab through the window from outside.
Crowds offer safety
Of course, this rule doesn't apply during the pandemic, but in general, the more people the better and safer. This doesn't mean that you necessarily have to join a tour group or visit the sights at peak times. However, it is advisable to inform yourself whether a place is basically safe for tourists. Dark places, dubious taxis, or Uber rides should be avoided. Poor neighborhoods in Brazil, the favelas, aren't places to go to.
Machismo in Brazil
As a woman you will often come into contact with machismo. You won't be able to avoid shouts, whistles, and flirts of local men. However, machismo is annoying but harmless. If you feel uncomfortable, calmly put the men in their place.
Present yourself confidently
To appear confident and determined it is recommended to plan a trip well in advance. When you still end up clueless you should sit down in a café and plan further steps. Employees of restaurants, cafes, and hotels can often give you good tips. Be open and ask for advice. After all, Brazilians know their country best and like to share information.
At night, you should avoid walking around alone. After dark, play it safe and order a taxi or Uber while you are still in the restaurant or pub. These are not expensive and provide safety.
Travel groups in the jungle
Traveling in Brazil, the Amazon Rainforest is not to be missed. The Pantanal, Iguaçu Falls, and other nature experiences are the flagship of a trip in the South American country. A group tour or a guided safari tour are perfect to broaden your horizon, see wild animals, and avoid loneliness in the remote jungle.
Enjoy dream beaches
Fortunately, Brazil has plenty of sun, sand, and beaches. Besides the most famous Copacabana and Ipanema beaches, you can enjoy some carefree sunny hours in Rio at Barra da Tijuca or Prainha. There you find less tourist traps than in some other places.
In the Marine National Park of Fernando de Noronha you can experience a unique snorkeling trip. The incredible underwater world along with extraordinary animal sightings, white sandy beaches, and turquoise waters make this a paradise for water enthusiasts.
Traveling alone you should skip the wild and remote beaches. Even though they offer a great nature experience, other beaches in Brazil are safer. Without question, you will fall in love with not just one of Brazil's many beautiful beaches.
Advantages of a solo trip
Once you've tried it, you usually go for it again. Solo traveling offers a list of benefits. Speaking of lists: When traveling solo, you don't have to coordinate your list of activities with others. You can do exactly what you feel like doing!
Anyway, you have to summon up your courage. Being on your own and not having a trusted person right by your side naturally results in a certain amount of uncertainty. However, this uncertainty is natural and important. When you travel alone, you will quickly realize that you dare to do much more than usual and that you can surpass yourself.
Traveling alone does not mean being alone
Of course, the goal of solo travel is not to isolate yourself from people. Quite the opposite. Making lots of contacts and meeting new people is the main reason for many to travel alone. Since Brazilians are open-minded and not afraid to get in touch with strangers, you will feel very comfortable as a tourist. In contrast to some other countries, the locals are happy to see people from various destinations. For them, travelers from different countries are much more inspiring than annoying.
Brazilians also like to invite newly found friends to a bar to enjoy a beer or caipirinha together. This way, you can meet even more new people and try out the locals' favorite places which you won't find on any internet site.
Communication, financing, and meeting people
When traveling without a familiar person, this additionally promotes awareness of the foreign language and helps to improve your communication skills, in this case your Portuguese skills.
Furthermore, solo travel helps to sharpen your financial awareness. The budget you have on your own cannot be stretched by a fellow traveler. This means, you are less inclined to waste. Additionally, many solo travelers also prefer to stay in family-run hotels or pousadas. Here, you feel the Brazilian culture through and through.
For romantics, traveling alone is an opportunity to find new romance. Clearly, when sitting alone at a table in a restaurant, you are more likely to be approached than when being with a friend.
Brazil will prove it to you
With some common sense and a suitcase full of wanderlust, you are well equipped to start a vacation in Brazil. Brazil has no-go areas, of course, but so does every country in the world. However, not every country in the world has the amazing nature and culture that Brazil boasts!
Sources: www.thehappyjetlagger.com, www.travellers-insight.com, www.wedesigntrips.com
Source: Aventura do Brasil