Ecotourism in Brazil
June 07, 2020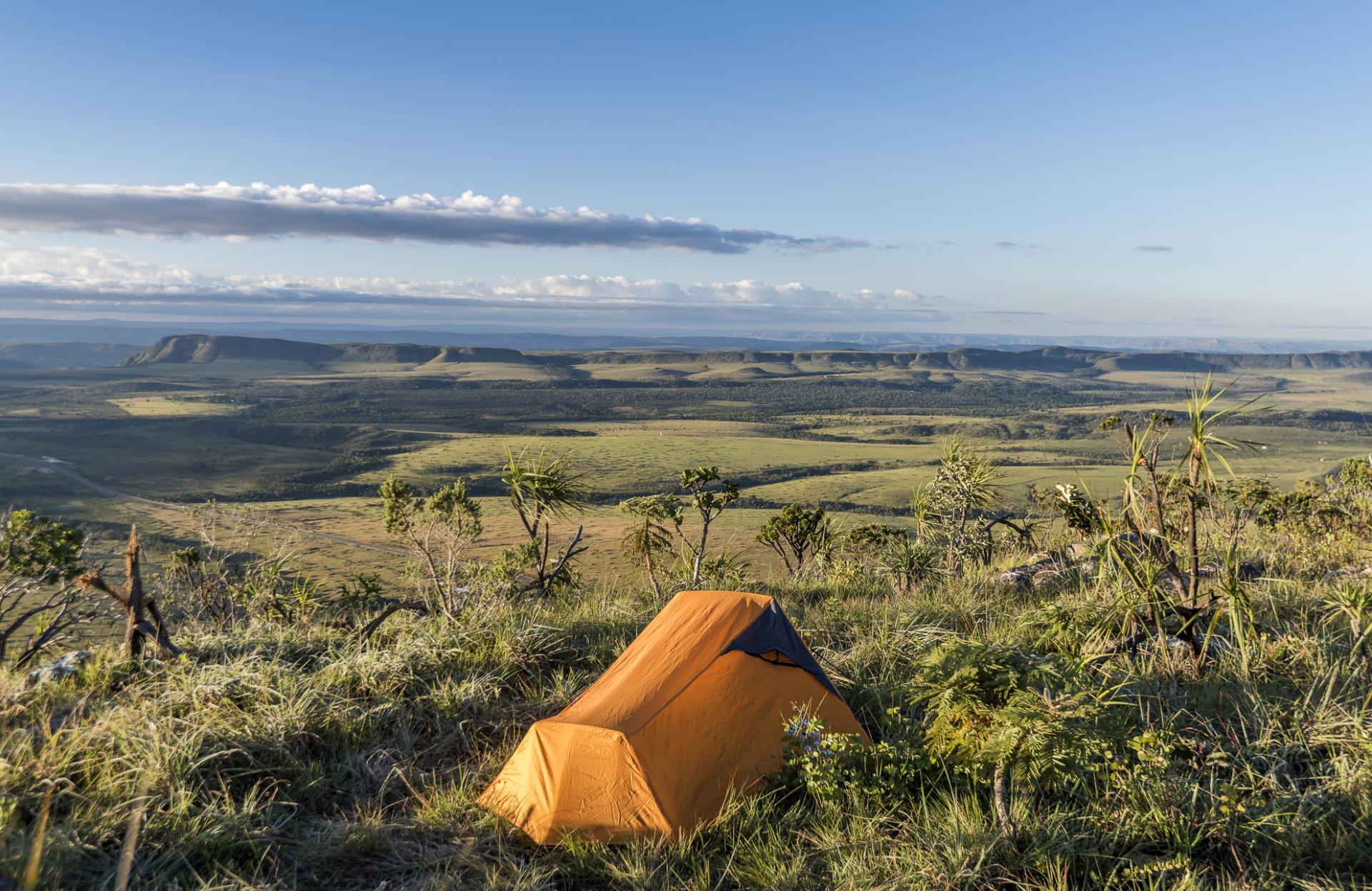 Few countries in the world have such ideal conditions for ecotourism as Brazil. Its numerous ecosystems and national parks offer a wonderful opportunity to travel in harmony with nature and to experience a flora and fauna unique in the world. From fascinating primeval forests like the Amazon to the extraordinary Pantanal floodplain and the spectacular Iguaçu waterfalls. One Brazilian natural highlight chases the next. We will be happy to tell you how to travel not only nature-orientated but also environmentally friendly and where your next sustainable Brazil trip could go.
Ecotourism - From trend to attitude to life
The trend in our everyday life has been going in the direction of living more consciously for some time now. We cycle to work, eat a more balanced diet, consume more carefully, and spend more time in nature instead of in front of the television. A nice trend, which should bring more quality of life into our fast-moving world again. After we had to admit to ourselves that we work too much and spend too much time in front of our screens, the subject of taking time out and traveling takes on a whole new significance. Here, too, the new attitude to life is making itself felt. Vacation yes. But it should be ecological. The times when tourists only had themselves and their recreation in mind without thinking about possible consequences are long gone. Anyone who deals with the topics of mindfulness, environment, and sustainability in everyday life would also like to travel accordingly. And the first time you research the subject of ecotourism, you will be pleased to discover that it can be incredibly easy to go on vacation with a clear conscience.
Nature tourism meets ecotourism
In the 1970s, concerns about economic growth, environmental pollution, and social justice first began in tourism. In 1992, at the Conference on Environment and Development in Rio de Janeiro, the United Nations drafted the Agenda 21 guidelines as a common "sustainability principle". The Brazilian Ministry of Tourism has the following principle: "Ecotourism uses the country's natural and cultural treasures sustainably, contributes to their preservation and creates a general environmental awareness, while at the same time supporting the local population". There are many natural and cultural treasures in Brazil. Physical activity in harmony with nature instead of crowded buffets and pools. Those who are looking for that will quickly find what they are looking for here and can find peace and quiet while canoeing, riding, climbing, hiking, and diving.
However, a vacation in nature is not automatically sustainable. While nature tourism is only about traveling close to nature, ecotourism goes one step further. One would like to experience nature, but also protect the environment, actively support nature conservation, and promote the local economy. There the choice of accommodation can already make the decisive difference. Who would like to have the full ecotourism experience, which should set with the accommodation absolutely on local Fazendas, Pousadas, and Eco Lodges. In contrast to many international hotel chains, we pay attention to environmental impact. Furthermore, you can be sure that no typical tourist animation program will be forced upon you. Instead, you will get authentic insights into real life, always in harmony with nature. The locals are happy to accompany their guests on exciting safaris, hikes, and typical highlights of the area, and in any case, they provide a completely different vacation experience than in large hotel complexes.
Sustainable Brazil Vacation
You are wondering if ecotourism is already sufficiently established in Brazil? We would like to give you some inspirations for ecotourism in the most beautiful areas in Brazil.
The Pantanal is known for its colorful flora and fauna. The floodplain offers a unique nature experience and while horseback riding, hiking, or canoeing you can dive deep into the impressive ecosystem. In the nature reserve, great importance is attached to ecotourism in order not to endanger the flora and fauna. Hikes, for example, take place exclusively in small groups. Animals live in their familiar environment and move freely through the swamp area. If you want to see them on a jaguar safari, you first have to find them before you can observe them.
There is no other place in Brazil where gentle, sustainable tourism is lived as much as on the beautiful island of Fernando de Noronha. Not only the most beautiful beach in Brazil is located here. The ecosystem is protected like no other place in Brazil and you can see that. For example, the number of visitors who are allowed to stay on the island at the same time is limited. Plastic and disposable items will not be found any more than crowded beaches. Many areas of the island can only be entered with a guide. During your visit to this green paradise, you will be immersed in a beautiful natural world as you can only find in a few places on earth.
The area around Florianópolis is not only beautiful, with its picturesque beaches and the Atlantic Rainforest, it is also ideal for ecotourists. Hiking, surfing, whale watching, or horseback riding are just some of the activities you can enjoy in the beautiful nature of Santa Catarina. That luxury and ecotourism do not have to be mutually exclusive is shown by a sustainable residential area in Florianópolis. In the Jurere facilities, attention is always paid to factors such as biodiversity, the preservation of marine vegetation, and advanced water and sewage system. An ideal overnight accommodation for environmentally conscious visitors. And it is not only here that you can see how much importance the region attaches to sustainability. The Salve Floripa nature conservation project, for example, is concerned with raising the awareness of the local population and tourists on the island. It developed an ecological map to point out the natural treasures, organizes "Beach Clean Ups" and ensures that Florianópolis remains a beautiful natural paradise.
And this is only the beginning. We haven't even mentioned the country's numerous national parks, the unique Amazon rainforest, and many other unique areas. There are countless opportunities for ecotourism in Brazil. Our team has the right itineraries, accommodations, and activities for your individual trip. Nothing is standing in the way of a sustainable Brazil vacation.
Sources: www.bfn.de, www.reisenexclusiv.com, www.umweltdialog.de
Source: Aventura do Brasil