For the Small Appetite on the Road in Brazil – Coxinhas, Empadas, Pastéis, and Caldo de Cana
July 28, 2023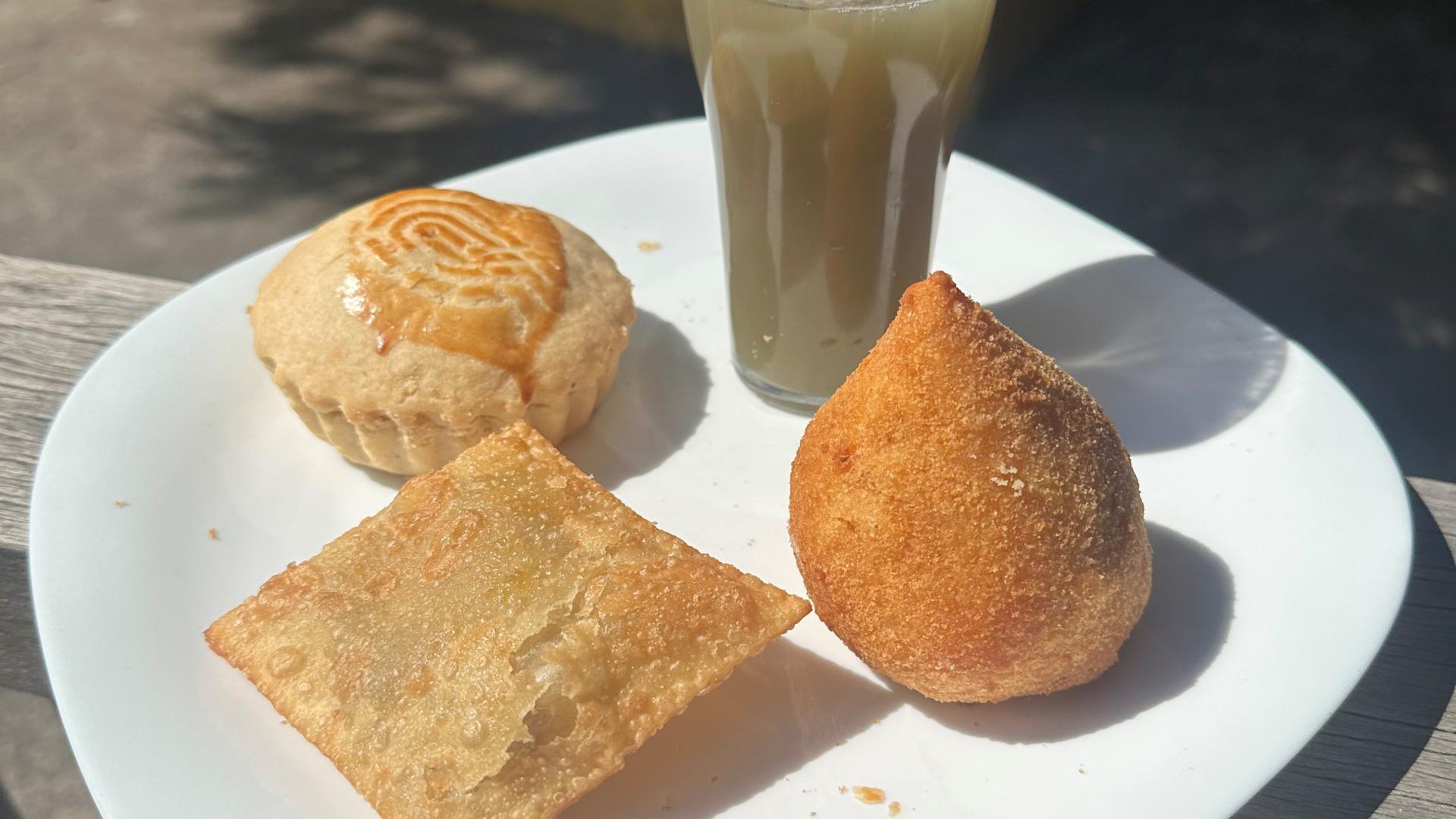 Welcome to a glimpse into the delicious world of Brazilian cuisine! When you think of a Brazil vacation, you may think of sandy beaches, samba, and caipirinhas. But there is so much more to discover, especially in the culinary scene, such as salgados.
What exactly are salgados?
Salgados are savory snacks that are widely available, so there is a great variety. These savory snacks or appetizers, usually made of dough, are prepared with different fillings. They are often served in bakeries or street stalls and at parties. Let's talk in more detail about a small selection of well-known snacks: coxinhas, empadas, pastéis, and caldo de cana.
Coxinhas
Let's start with coxinhas. Coxinha means "little thigh". The shape of coxinhas resembles a chicken thigh, hence the name. They are a must-try for anyone who wants to try Brazilian cuisine. This delicious fried snack consists of a slightly crispy outer layer of potatoe dough and a juicy, creamy chicken filling. They are a classic in Brazil and are always served at parties and events.
Empadas
Empadas are also a popular snack in Brazil. The dough is made of flour, butter, and salt and is slightly crispy and crumbly. The filling can vary by region and taste, but some of the most popular fillings include chicken, processed cheese, shrimp, or palm hearts. The fillings are often enhanced with vegetables, spices, and herbs. Empadas are usually served in small portions and are a popular choice for snacks, appetizers, or as part of a quick lunch during the day.
Pastéis
Pastéis, or pies, are filled and deep-fried dumplings. Fillings vary by region and taste, but some of the most popular fillings include beef, chicken, cheese, and vegetables. Pastéis are a great snack to enjoy while on vacation in Brazil. Whether as a quick lunch or a late night snack at a bar.
A natural juice worth sampling
At last, let's talk about caldo de cana, sugar cane juice. A popular drink in Brazil made from fresh sugar cane. It is refreshing and sweet and often sold at street stalls or markets. The juice is obtained by squeezing the sugar cane and then usually served directly or mixed with lime juice. Caldo de cana contains many vitamins and minerals and is a healthy alternative to sugary sodas or soft drinks.
All in all, coxinhas, empadas, pastéis, and caldo de cana are just a small selection of delicious snacks that Brazilian cuisine has to offer. You should definitely try some of them during your Brazil trip. If you are in the US and want to taste a piece of Brazil, look for a Brazilian restaurant nearby or try to recreate these snacks at home. Be enchanted by the flavors and enjoy your culinary journey. Bom apetite!
Source: Aventura do Brasil