Street Food in São Paulo
March 02, 2016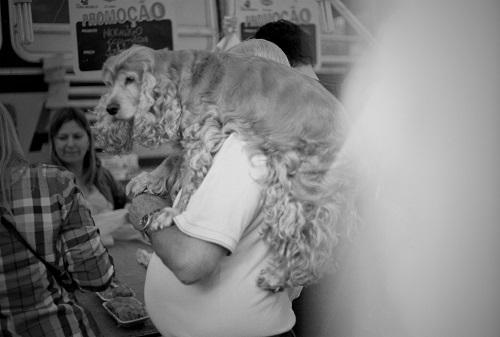 Hot dogs and much more
São Paulo is the capital of the state of the same name in the south of Brazil. The metropolis is geographically located between Rio de Janeiro and Curitiba. As one of the megacities of the world, São Paulo has much to offer. Interested in culture, the gourmet scene, or entertainment? Everyone will find something for themselves when they stop off in the cosmopolitan city. The program of the theaters, museums, and cinemas runs around the clock and brings welcome variety during a trip to Brazil. You can spend the night in one of the first-class hotels in São Paulo. Hunger and thirst are satisfied in one of the many restaurants or with varied street food. On almost every street corner you will find culinary delights and there is no lack of exotic variety. The most frequently represented dishes are:
Cachorro Quente
Churros
Pão de Queijo
The well-known hot dog ("Cachorro Quente") is also in Brazil a sausage in bread with onions, tomatoes, garlic, chili, and corn. "Churros" are a doughnut-like, deep-fried pastry filled with chocolate or sweet milk cream ("Doce de Leite"). A traditional Brazilian snack is the "Pão de Queijo" (mini cheese roll). The dough is made from cheese and starch, which is produced during the manufacture of manioc flour. Every baker has his recipe.
Besides these three classics, there is more to discover in São Paulo. On the way to the metropolis of millions, you will quickly come across other delicacies. Every few meters you will come across small snack carts filled with hot water in which fresh corn on the cob is boiling. The "Milho Verde" (green corn) is served either as a whole cob to nibble on your hand or in a bowl with butter and salt. Often you can also see carts with a glass top in which "pipoca" (popcorn) is puffed. Can be ordered with chocolate, Doce de Leite, or in a hearty style.
As a specialty Brazilians appreciate "Ovos de Codorna" (quail eggs). Among the Paulist street food are also very common:
Pastel
Coxinha
Acaraje
Tapioca
"Pastel" are very thin, deep-fried dough pockets. Usually, they are filled with meat and cheese, but there are no limits to the variety. Whether bacalhau, crab, palmito, there is guaranteed to be something for every taste. "Coxinhas", made from potato dough and filled with chicken, are breaded and fried. The dish "Acaraje" comes from the northeast of Brazil. The dough is prepared from beans, fried, cut in the middle, and served with tomato salad, spice pastes, and optionally shrimps. Another well-known dish is "tapioca", a flat cassava flour cake. Similar to a pancake, it is offered in sweet or salty form. There are also no limits to your imagination when it comes to the filling: chocolate, goiaba jelly, cheese. Whatever your heart desires is available.
There is never a shortage of food in this cosmopolitan city. The numerous markets ("feiras"), food trucks, or market halls ("Mercados Municipais") are always popular with locals and visitors alike, teeming with delicacies and variety. Anyone who makes a short visit to this vibrant metropolis on a vacation in Brazil should be prepared for the culinary temptations. The joy of experimenting is worth it!
Source: Anabella
Source: Aventura do Brasil