Porto Seguro – A True Paradise on the Brazilian Coast
September 15, 2023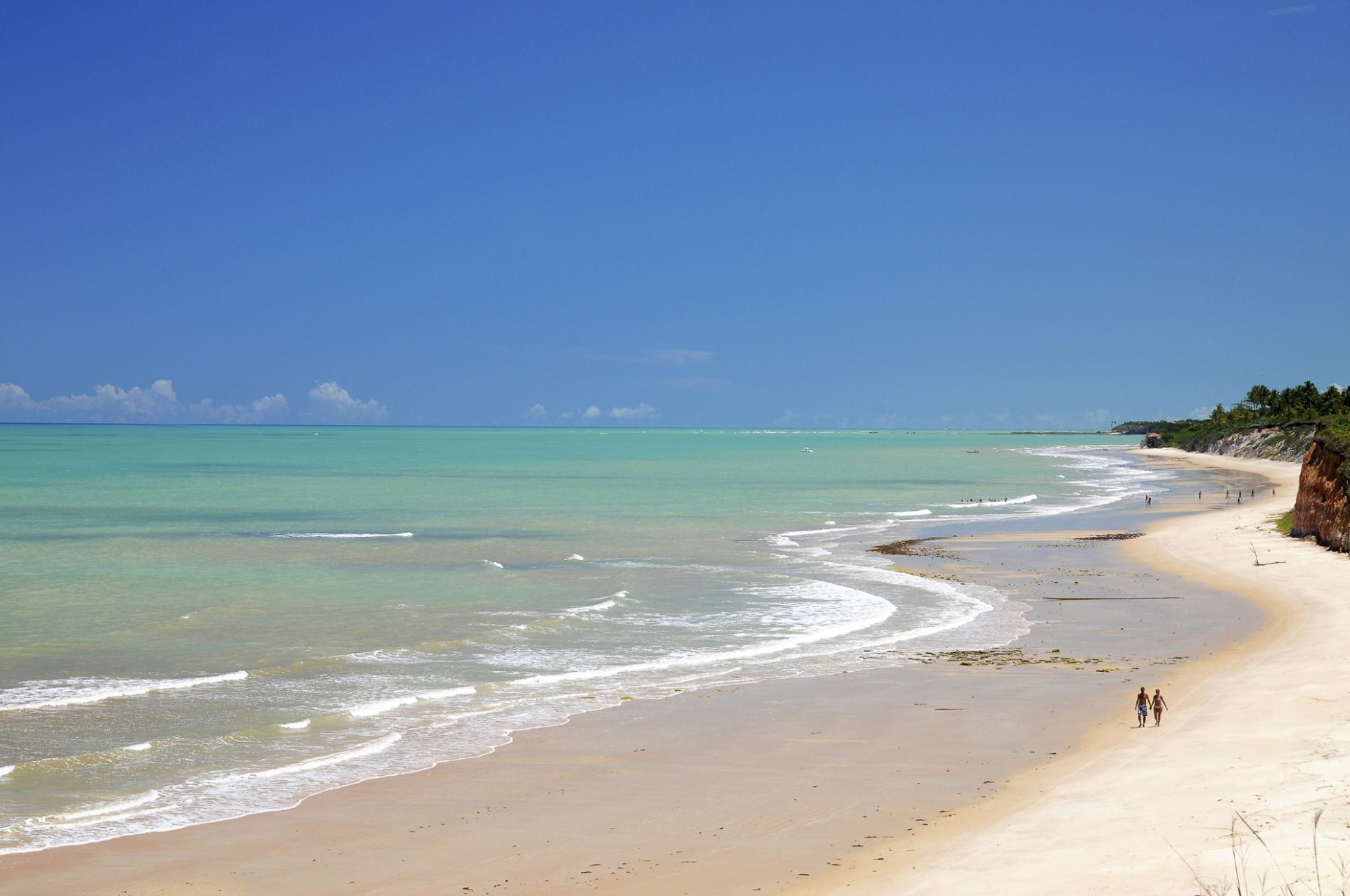 Welcome to Porto Seguro, an enchanting place on the coast of Brazil! If you are looking for an exotic vacation destination full of beauty, culture, and adventure, Porto Seguro is the perfect place. Let us take you on a Brazil trip to discover this fascinating vacation spot and its many facets!
A touch of history
Porto Seguro is not only a place of breathtaking natural beauty, but also a historical center with a rich past. It was here that the Portuguese navigator Pedro Álvares Cabral landed in 1500 and set foot on Brazilian soil for the first time. The historic center, called Cidade Histórica, is a UNESCO World Heritage Site and will take you back in time with its cobbled streets, colorful colonial houses, and the impressive church of Nossa Senhora da Pena.
Culture and tradition
Brazilian culture is vibrant and diverse and Porto Seguro offers the perfect opportunity to immerse yourself in this world. Visit the Memorial da Epopéiado Descobrimento and learn more about Brazil's history of discovery. Here you will experience the Brazilian Capoeira dance and feel the energy of this traditional martial art. Not to be missed is Domingo à Noite, Sunday evening, when you can enjoy a fascinating performance of Brazilian dance and music. However, on all other days there is plenty of entertainment.
Dream beaches
Porto Seguro is especially known for its dreamlike beaches which enchant every visitor. The golden sandy beaches stretch for kilometers along the coast and provide a picturesque backdrop for unforgettable sunsets. Whether you want to spend an active day doing water sports like surfing or diving or just relax in the sun, Porto Seguro has the perfect beach. The most famous beach is Taperapuã. Praia de Taperapuã is undoubtedly one of the most popular beaches. Here you can expect golden sand, gentle waves, and a vibrant atmosphere. This lively stretch of beach is known for its numerous beach bars and restaurants offering local specialties and refreshing drinks. Look forward to live music, dance performances, and a joyful atmosphere that will draw you under the warm spell of Brazilian culture.
Party and nightlife
Passarela do Álcool, a lively street in the center of Porto Seguro, is the heart of nightlife. Here you will find an abundance of restaurants, bars, clubs, and stores. The street comes alive in the evenings as live music plays, talented street performers perform, and visitors enjoy the unique atmosphere. Immerse yourself in the local culture, try refreshing cocktails such as the famous caipirinha made with the sugar cane spirit cachaça and fresh limes, or a batida, vodka or cachaça mixed with fresh fruit and juice. Let the Brazilian hospitality take you away and make your Brazil vacation unforgettable!
Porto Seguro is also known for its lively music scene. Local bands and artists perform in the city's many music bars, playing a variety of Brazilian musical genres such as samba, forró, and axé. Immerse yourself in the infectious rhythms and experience Brazilian music and dance culture firsthand.
The beaches of Porto Seguro not only offer sun and sea during the day, but also turn into a lively party mile after dark. Beach parties with live DJs turn night into day. Dance under the twinkling starry sky and experience the unique atmosphere of these unforgettable events on the Atlantic.
Adventure and nature
For those seeking adventure, Porto Seguro offers a variety of activities and excursions in the surrounding nature. Explore Parque Nacional do Pau Brasil and marvel at the region's unique flora and fauna. The region is surrounded by the Atlantic Rainforest, rich in natural beauty and exotic wildlife. Take an exciting jeep safari through the rainforest and explore its mysterious trails, waterfalls, and rivers. Experienced guides will lead you to hidden places and tell you interesting facts about the local flora and fauna. Those looking for a special challenge should climb Monte Pascoal, the first point discovered by the Portuguese in Brazil.
Around Porto Seguro, there are several eco-adventure parks that offer fun and thrills for the whole family. Visit Arraial d'Ajuda Eco Parque, a water park with slides, pools, and exciting activities like tree climbing and zip-lining, suitable for both families and solo travelers.
Culinary delights
A vacation in Porto Seguro would not be complete without discovering delicious Brazilian cuisine. Try local specialties like moqueca, a classic of Brazilian cuisine. It is a hearty fish stew cooked in an aromatic sauce of coconut milk, palm oil, onions, garlic, tomatoes, and spices. Moqueca is prepared with fresh fish from the region and served with rice and farofa, toasted cassava flour. This dish is an absolute must for seafood lovers.
Another typical regional dish that you must try in Porto Seguro is acarajé. These are fried dough balls made of black beans and onions, filled with shrimp, vinaigrette, and a spicy sauce. Acarajé is often offered at street markets and by street vendors and is a popular and delicious snack.
Tapioca is also a traditional Brazilian specialty that is very popular in Porto Seguro. They are thin pancakes made from tapioca flour, a starch extracted from cassava roots. The pancakes are filled with a variety of savory or sweet fillings such as cheese, condensed milk, ham, or chocolate. Try tapioca for breakfast or as a light snack throughout the day.
In general, visits to local markets are recommended as you can sample fresh fruit, tropical juices, and other exotic treats. Homemade trifles from the locals can also be purchased here as souvenirs of your Brazil vacation. Porto Seguro is worth a trip whether you are looking for relaxation, culture, adventure, or entertainment. This fascinating destination will enchant you with its beauty, hospitality, and diverse opportunities!
Sources: www.portoseguro.ba.gov.br
Source: Aventura do Brasil