Brazil Travel Packages: Porto Seguro
The coastal city of Porto Seguro is located 456 miles (734 kilometers) south of Salvador. It has a population of 141,000 inhabitants, which is an increase of 14,000 inhabitants in just four years. No wonder, since Porto Seguro has become one of the most popular vacation destinations for Brazilians, with more than 55 miles (90 kilometers) of beaches. Also, the beach destination of Trancoso, where there are mainly stylish boutique pousadas, is only about an hour-and-a-half drive away. In the region of Porto Seguro you can experience sun, beaches and the ocean with nightly sounds of the Lambada, a particularly popular musical genre here. The beaches of Porto Seguro are located just outside the city and are protected by offshore reefs. Therefore, you can swim in clear and calm water. Recommended are two quiet and almost deserted beaches: Praia do Muta and Ponta Grande. If you like a more sociable atmosphere, Itacimirim or Praia de Taperapua are the right places for you. Excursions in the ocean or to the Atlantic Rainforest are possible. Nightlife in Porto Seguro alone is worth a trip. Live music on the beach, numerous show tents, beautifully decorated beach stands and good Brazilian reggae attract many visitors. The summer, from December to February, is the warmest. You can expect temperatures between 70 °F (21 °C) and 86 °F (30 °C). The maximum amount of daily sunlight can be enjoyed from January to March. In the winter the temperatures drop between 64 °F (18 °C) and 81 °F (27 °C). The months with the least precipitation are January, February and August. More rain falls in April, July and October.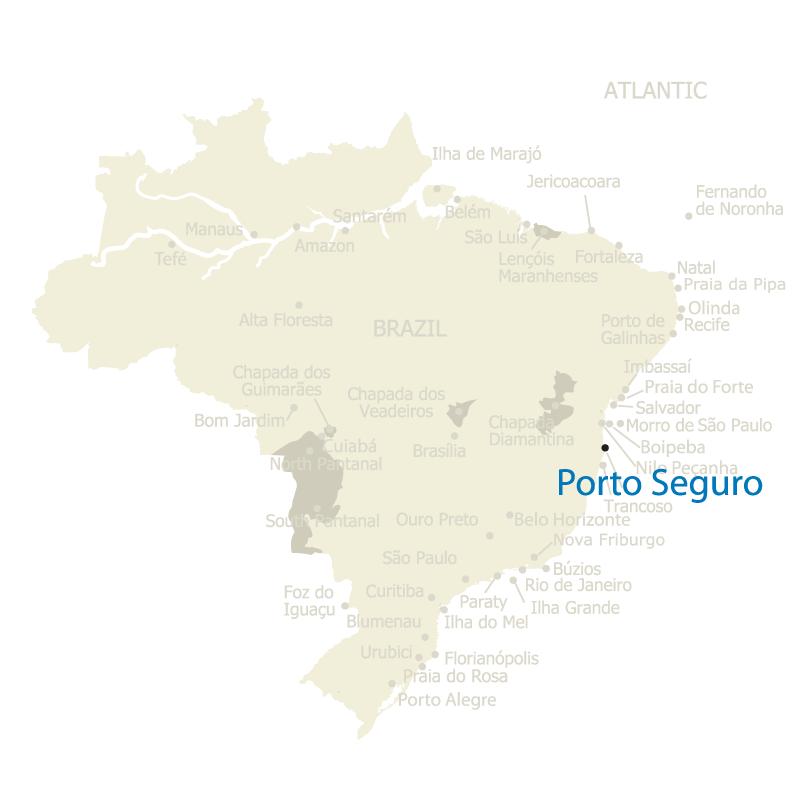 Click here for more information about the climate in Porto Seguro.
Are you interested in traveling to Porto Seguro? Just send us a quick message and we will provide you with a custom itinerary proposal.

---