Social Projects in Brazil - What Do They Help?
November 19, 2018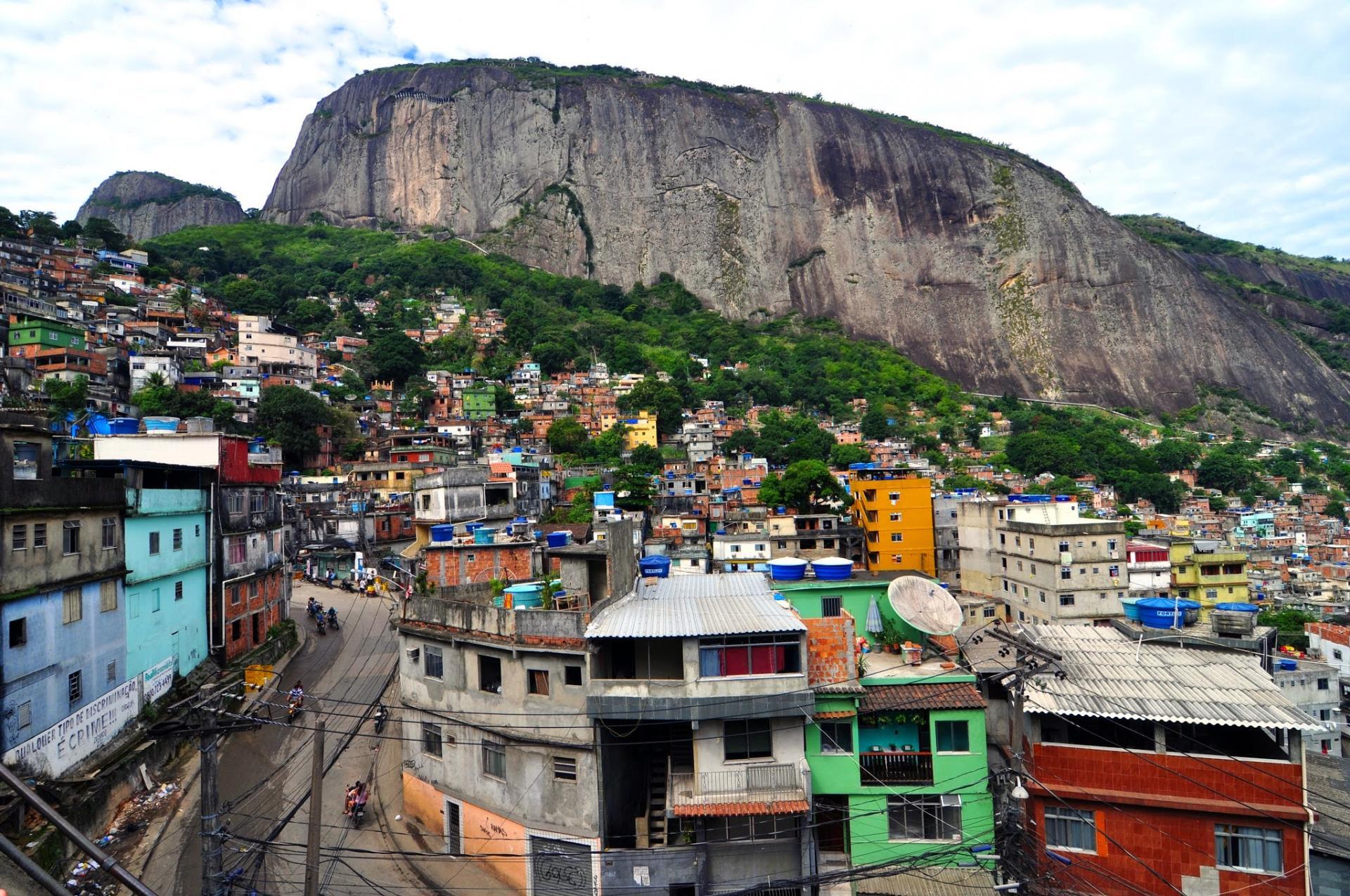 Brazil is not only unique in terms of the diversity of nature, cities, people, and culture. Brazil is also a country of absolute contrast. In a few places in the world are the inequalities, especially in social structures, as extreme as they are in Brazil.
Although Brazil can still be classified as a newly industrialized country, within this huge country there are both "First World" and "Third World" regions. The unique thing about this is that they coexist and thus naturally contribute to a lively field of tension, which also leads to crime and violence.
Every Brazil vacationer will probably be familiar with the typical pictures from Rio de Janeiro, not least from television. Luxury apartments often border directly on a favela (slum area).
Connected to this are the needs and opportunities of people from different social groups, which often could not be more different. Of course, this is no longer unknown, which is why there are many efforts to fight it. For example, social projects have been initiated from various sides in Brazil, which should contribute to positive development.
What kind of social projects are there?
A large number of these projects are aimed at creating perspectives and activities to make everyday life more colorful and successful for the children from the favelas. These offers are very extensive and often closely linked to sports, culture, and art. In this way, the children can not only be given joy and care but at the same time their interests can be awakened and talents discovered.
One example is soccer schools, of which there are many throughout the country. The young players and their families from the favelas have the hope of emulating their famous role models and one day, with the help of soccer, they will be able to make it out of poverty. It is helpful that the record world champion Brazil is considered to be the country of soccer talents and ball virtuosos, and this path is therefore an incentive for countless children and young people. Compared to other sports, soccer requires hardly any equipment, which is what ultimately makes street soccer so omnipresent in countries like Brazil.
Nevertheless, the soccer schools try to give street soccer a framework with the help of equipment and know-how and thus specifically encourage and challenge children and their potential.
Often it is active or former soccer professionals who have initiated or support these projects.
A great example of this is a project of the currently probably best and most famous footballer Neymar Júnior da Silva. The "Instituto Projeto Neymar Jr" which was founded by him, located in Praia Grande in the state of São Paulo, it is currently dedicated to over 2500 children in the areas of sports, education, art, and social assistance.
Another example of a social project is the "Favela Surf Clube", which aims to give children a perspective through sport. The club functions as a surf school and at the same time as a kind of youth club, where the well-being of the children is taken care of. The club provides equipment and surf training that most children would probably never have had access to. Here too, we are in close contact with people who come from professional sport.
Another social project that does not primarily come from sports is the "Casa Amarela" in Morro da Providência, a poor settlement in Rio de Janeiro. The project is primarily dedicated to art, culture, and education and offers workshops and lessons for the children in these areas. It also works together with artists and inhabitants of the favela and tries to recognize and promote the creativity and the different strengths of the children. The offer ranges from dance, yoga, and acrobatics to photography and language, in which the children can try out and express themselves. The project is supported by volunteers and donations, among others.
We as Aventura do Brasil support another project in the field of culture through your help. Together with the Pousada Canto de Imbassai, we have already been working for seven years with a school in Imbassai, in the state of Bahia. The initiative consists of a free offer of capoeira courses for children and young people. The motivation and at the same time the goal is to offer the children a meaningful leisure time activity and thus get them off the streets. Through the traditional martial dance Capoeira, the children have the opportunity to practice the right way of dealing with each other and to learn important values and skills such as responsibility and discipline, but also strength and skill.

Other social projects
However, there are not only social projects that take care of people but also projects that benefit nature or animals. A problem in Brazil are street dogs. Partly abandoned there, partly born on the street, these dogs have a hard everyday life and are often prone to diseases and uncontrolled reproduction. They can therefore become a danger for themselves, for other animals, and also for humans. To counteract this, there are some social projects. One example is the "Andrea Haufe Foundation", which has established an animal farm in the greater Porto Alegre area, which gives sick and abandoned animals, especially dogs and cats, home or at some point finds an owner. Besides, there are numerous animal protection organizations in Brazil, which dedicate themselves to this topic.
Another social project, which dedicates itself to nature in our hometown Florianópolis, is called "Salve Floripa". The initiative has made the protection of the Atlantic rainforest with its enormous biodiversity its task. Within the work of "Salve Floripa" we support different projects like the creation of the first ecological map of Florianópolis. This aims to make efficient and innovative advertisements for sustainable tourism, ecology, environment, and culture in Florianópolis. The main objective of the project is the preservation of the natural environment and the archaeological treasures of the island of Santa Catarina. The aim is to encourage tourists and inhabitants of Florianópolis to behave respectfully in harmony with nature. The project shows that it is possible to establish a harmonious relationship between nature, the ever-growing tourism on the island, and the preservation of the great biodiversity.
As a traveler to Brazil, you will be attracted by some of the many advantages of this unique country. Brazil has countless great and exciting things to offer, whether you are looking for people, culture, nature, or cities. However, all areas also harbor shortcomings and room for improvement in this land of contrasts. We are therefore glad that numerous social projects can contribute to Brazil's successful future.
Sources: www.institutoneymarjr.org.br, www.canartchangetheworld.net
Source: Aventura do Brasil