The Importance of Judo in Brazil – Martial Art, Competitive Sport and Philosophy of Life
November 03, 2023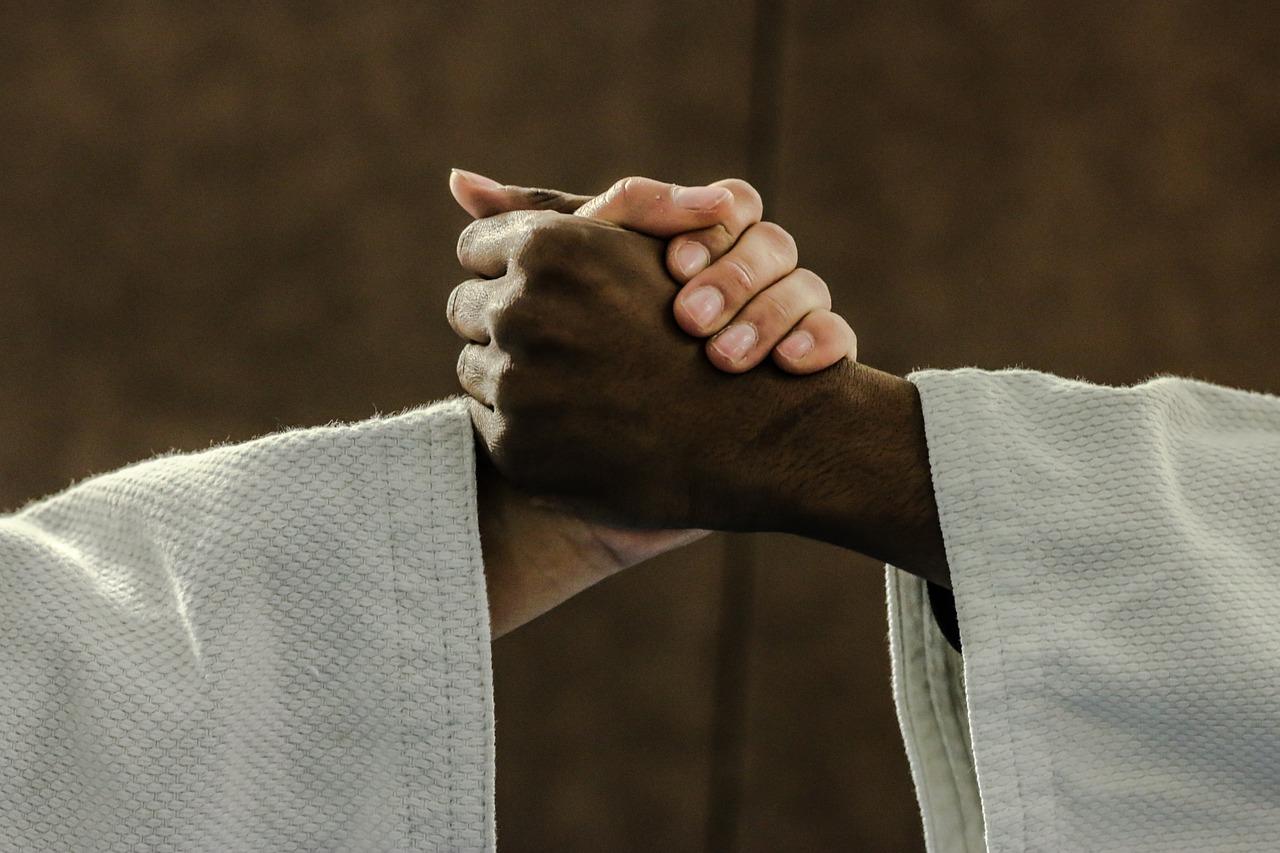 Brazil, the "land of soccer", also has a deep passion for other sports. One of the most important and influential sports in the country is Judo. Originating in Japan, Judo has developed uniquely in Brazil and has become one of the most popular martial arts in the country. Judo offers a unique perspective on the Brazilian sports landscape and is a fascinating aspect of a Brazil trip to explore.
In this blog article, we'll take a closer look at the importance of judo in Brazil and why this martial art has had such a huge impact on Brazilian culture.
Historical background
Judo was developed in Japan in the late 19th century by Jigoro Kano. The martial art is based on principles such as balance, technique and efficiency and has both athletic and philosophical aspects.
In 1914, Judo came to Brazil when Mitsuyo Maeda, a student of Kano, visited the country. Jigoro Kano developed Judo from old and different styles of Jiu-Jitsu and coined the name. His student Maeda showed his skills in various demonstrations and competitions, impressing people with his ability to defeat bigger and stronger opponents.
In the following decades, interest in judo grew steadily in Brazil. Brazilian judoka began to compete internationally, contributing to the prominence of judo in their country. In the 1960s, judo gained greater recognition in Brazil and was officially incorporated into the national sports federation. This paved the way for increased organization, promotion and development of the sport of judo in the country.
Olympic glory
Judo has been an outstanding success story in Brazil at the Olympic Games. Brazilian judoka have won numerous medals and put the country on the world map in the discipline. Names like Aurélio Miguel, who won the first Olympic gold medal in judo for Brazil in 1988, and Sarah Menezes, who in 2012 became the first Brazilian woman to win an Olympic gold medal in judo, are unforgotten in the country's sports history. These successes have helped solidify the reputation of judo in Brazil and inspire young people to take up the sport.
Involvement in the community
Judo has not only celebrated success in international competition, but also plays an important role in the Brazilian community. The sport has brought values such as respect, discipline and cooperation to the forefront. Judo schools and clubs can be found in many cities and towns throughout Brazil, offering people of all ages the opportunity to learn the martial art. In addition to the athletic aspects, judo also promotes personal development, building strength of character and self-confidence.
An important aspect that makes judo so popular in Brazil is the fact that it is a sport that can be practiced by people of all ages and genders. Many cities and towns throughout the country have judo clubs and schools that are open to beginners and advanced students. This offers both locals and visitors planning a Brazil vacation the opportunity to learn this martial art or improve their skills.
Social change and social influence
Judo has also helped bring about social change in Brazil. It has given many children and young people from poorer areas access to an organized sports activity that helps them stay off the streets and learn positive values. A significant milestone for judo in Brazil was the introduction of the "Judo in Schools" program in the 1990s. This program aims to establish judo as a school activity and provide access to this martial art for children and young people, regardless of their social or economic situation. The program helps to generate interest in judo among the younger generation and to promote the sport in schools.
What is the future of judo in Brazil?
The future of judo in Brazil looks promising. The country continues to have a strong presence in international competitions and is investing in the development of young talent. Brazilian judoka are role models for future generations and inspire young people to achieve their dreams in judo. In addition, national and regional judo tournaments are held regularly to further promote the popularity of the sport and bring the community together.
Judo has found deep roots in Brazil and has become an important sport, celebrating success on the international stage and bringing about positive changes in society. The discipline promoted by judo has helped pave the way to fame and recognition for Brazilian judoka. Whether as a competitive sport, an instrument of social change, or a personal development opportunity, judo remains an integral part of Brazilian sports and national identity. For those interested in the martial art, a visit to a judo school during your Brazil journey is well worth it!
Sources: www.cbj.com.br, www.judo-verband-berlin.eu
Source: Aventura do Brasil