The Versatile Alcohol Culture in Brazil
August 25, 2023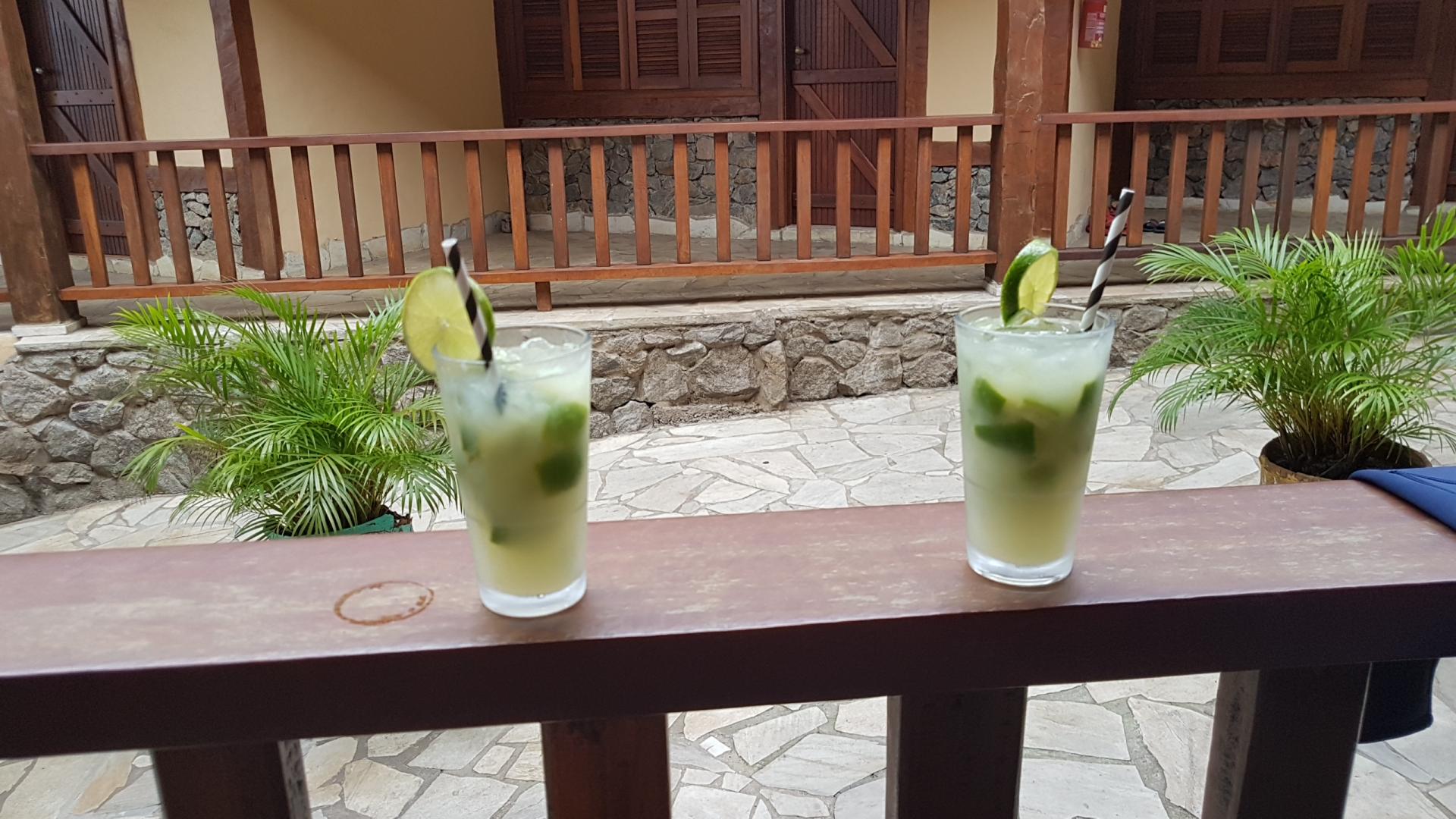 Alcohol and its variations play an important role in everyday life and at events in many countries and cultures and are a very popular consumption item for many. This also applies to Brazilians who are considered a party loving people and like to enjoy one or the other alcoholic beverage on these occasions. For your own Brazil vacation it is therefore worthwhile to learn something about the alcohol culture in Brazil.
The classic alcoholic beverage
Probably the best-known alcoholic beverage in Brazil is the sugarcane spirit cachaça. Sugar cane was introduced to Brazil with Portuguese colonization in the 16th century playing a crucial role in shaping the country's alcoholic landscape. Sugarcane cultivation boomed leading to the creation of cachaça, the most famous Brazilian spirit. It forms the basis for the popular caipirinha, a cocktail made with limes, lots of ice, and white sugar. Each region has its own cachaça. The traditional distilleries are located in Minas Gerais, Rio de Janeiro, São Paulo, and the Northeast where sugar cane has long been grown.
Brazilian beer and wine
Brazilian beers are growing in popularity, slowly displacing cachaça from the top spot among national alcoholic beverages. Three brands are particularly prevalent in Brazil. One of these beer brands is Bohemia. The Bohemia brewery is based in the city of Petrópolis. It dates back to the founding of a beer factory in 1853 by Henrique Leiden. Around 1922, Bohemia was the most consumed brewery brand in Brazil. In 2002, Bohemia also produced Brazil's first wheat beer.
Another popular brand is Brahma. Brahma has been brewed since 1888 at Manufatura de Cerveja Brahma Villiger & Companhia which was founded at the time by a Swiss immigrant. However, the company has since merged with Antarctica and is now called AmBev. Brahma is now ranked 7th on the list of best-selling beers in the world.
Another popular beer in Brazil is Skol which is not originally a Brazilian beer. Skol is very popular in Brazil and can be found everywhere. It is a widely distributed international brand that has an alcohol content of 4.7 percent in Brazil and is brewed under a third-party license from AmBev. Skol was actually developed in Europe in the 1950s. However, because it is the most popular beer in Brazil it is generally recognized as a Brazilian brand.
Wine is also popular specifically in Southern Brazil where it is grown. In the north of Brazil, there are also exotic recipes for unique wines which are consumed in the Amazon region. Otherwise, wine consumption is comparatively low.
Brazilian consumer behavior
In Brazil, people mainly drink beer and spirits. In southern Brazil, people also like to drink wine. However, the most popular alcoholic beverage is still beer with a share of almost 62 percent. The per capita consumption of pure alcohol per year is just under 8 liters which is average compared to other countries. By way of comparison, per capita consumption in the US is around 8.9 liters.
Famous Brazilian festivals
At the beginning of the year, as in many other countries, the New Year, Ano Novo, is celebrated. In Salvador, the Bom Jesus dos Navegantes boat procession takes place every year on January 1.
However, if Brazil is famous for anything, it is Carnival. At this huge folk festival, Brazilians, together with visitors from all over the world, celebrate a roaring party for several days in a row. The carnival in Rio is particularly famous and intense where the city's samba schools compete with each other in breathtaking parades. However, you can also celebrate Carnival in many other Brazilian cities like Salvador, Recife, Olinda, and São Paulo.
Another famous festival in Brazil are the Cavalhadas in the city of Pirenópolis. Here, in April, the horses are "let loose" in the form of historical equestrian games and a large horse parade.
With origins in northeastern Brazil, Festa Junina is celebrated throughout the country, especially around Dia de São João, St. John's Day, on June 24. The June festivals are in the tradition of the Midsummer Night Festival and are therefore celebrated with bonfires.
In the last week of June, the Boi Bumba dance contest is held in the small town of Parintins on the Amazon River. After Carnival in Rio, it is the second largest popular festival in Brazil. The Bumbódromo, a concrete bowl in which contestants vie for the best choreography, was built especially for the festival. Similar versions take place in various cities in the northeast of the country under the name Bumba-meu-boi.
Other festivals in Brazil where alcohol is readily consumed include the wine festival Festival do Inverno, Oktoberfest in Blumenau, and Festa das Flores in Joinville in November.
Brazilian fuel
In Brazil, every gas station has alcohol for cars that run on either gasoline or alcohol. This is because Brazil has been using sugarcane liquor as a gasoline substitute since the 1970s to maintain national independence. Many cars run on either conventional gasoline or alcohol. Consumers can put the two fuels in the same tank in any mixing ratio. Ethanol often costs half as much as gasoline. However, fuel consumption is 30 percent higher on average with ethanol. Alcohol thus has a very practical use for Brazilians in their daily lives.
A real mood maker
Alcohol is an important drink in Brazil and has its value at events and other festive moments. Despite the rather average per capita consumption, alcohol is an integral part of many events lifting the spirits in the process. During your trip to Brazil, you can visit one of the special festivals or spend a relaxing evening in a bar and enjoy a Brazilian beer or a caipirinha!
Sources: oe1.orf.at, www.brasilien.de, www.vicios-brasileiros.de
Source: Aventura do Brasil