Vale da Utopia – Camping and Hiking Paradise on the Coast of Santa Catarina
October 24, 2022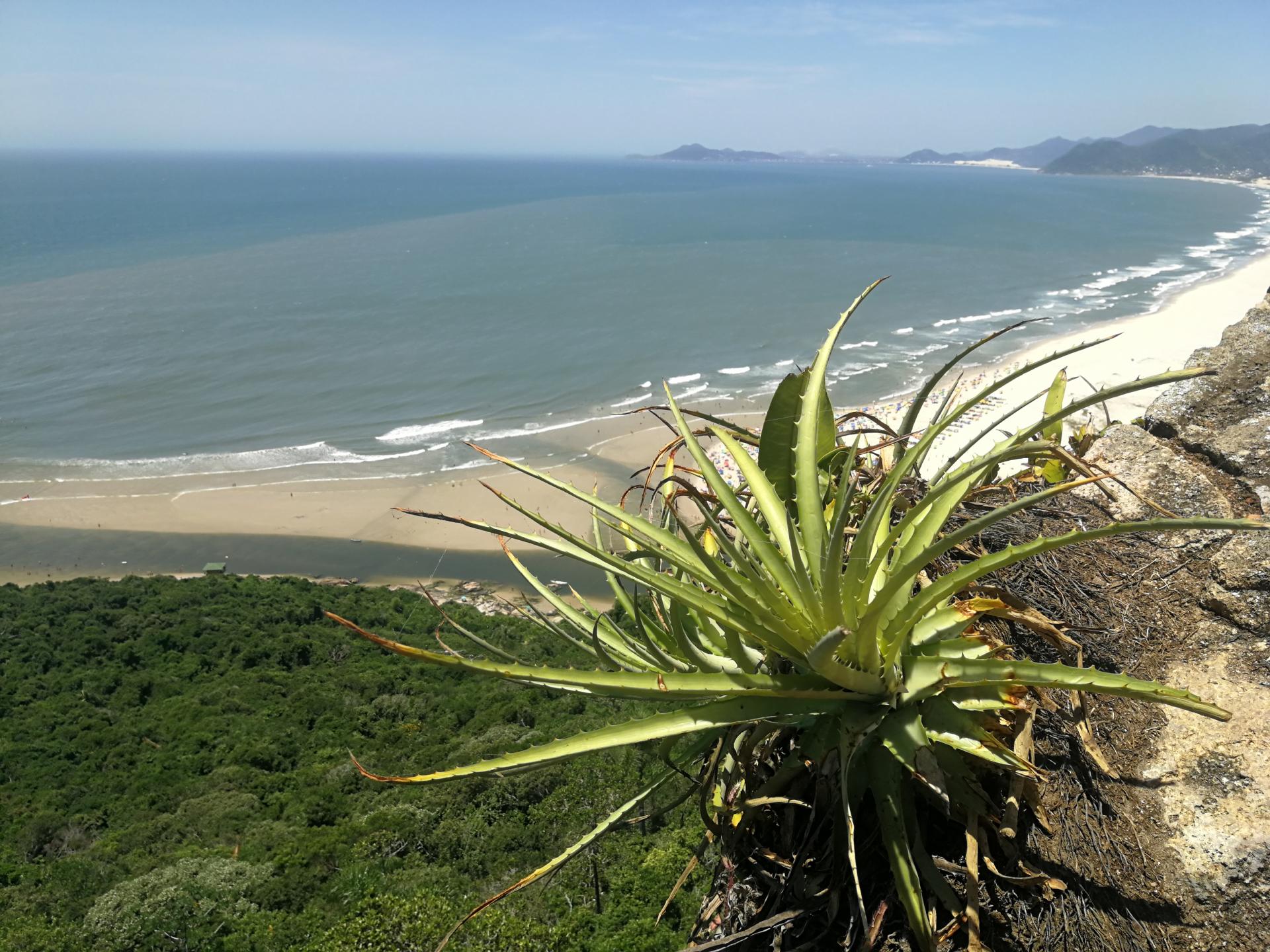 "Vale da Utopia", "Valley of Utopia", is the name of a vast green area on the beautiful Atlantic Coast in Santa Catarina. Just a few kilometers south of the popular vacation island of Florianópolis, the landscape is a real highlight for camping and hiking enthusiasts. If you want to spend a night outdoors during your Brazilian vacation, this is the place to be.
How to get to the Vale da Utopia
The Vale da Utopia landscape is located just a few minutes' walk from the beach town of Pinheira. The landscape is only accessible on foot. However, you can park your car in the immediate vicinity, in the village of Praia de Cima. There you will find the starting point of the hike, which can also be mastered with camping equipment. After about ten minutes of hiking uphill, you will reach a small ticket office. If you are just hiking, you can simply pass by it. If you bring your tent and provisions with you, you will have to pay a small fee to set up your camp for the night. From the ticket booth it is only a few minutes' walk downhill until you reach the spacious natural paradise.
Camping adventure directly on the Atlantic Ocean
When you see the Vale da Utopia, you might experience a feeling of freedom. And this is what you get as a camper as well. Whether directly on the small beach, protected in the small forest, or up on the meadow, you can pitch your tent anywhere. It is important to take enough provisions with you, because except for a bar there is no place to buy food. But isn't sitting at the camping stove and enjoying the silence of nature what camping is all about?
One of the most beautiful hikes in Brazil
Not only for campers, but also for day trippers the Vale da Utopia is highly recommended. Through the green meadow and the camping area you will reach small paths along the coast in southern direction. Here, you meet not only other hikers but also cows. Once arrived at the paradise beach Prainha, you will cross it and go uphill again at the other side of the beach. Here, you have a beautiful view of the surfing beach Guarda do Embaú and pass by piscinas naturais, natural pools. After the hike, which lasts a good hour, you can take a rest in one of the restaurants in Guarda do Embaú.
For those who travel in Brazil in a sporty manner, we also recommend making a detour to the Pedra do Urubu viewpoint. From the over 300-feet-high (over 100-meter-high) rock you enjoy a fantastic panorama over the entire coast.
Source: Aventura do Brasil