Brazil with Children - Family Vacation with Unique Experiences
October 04, 2021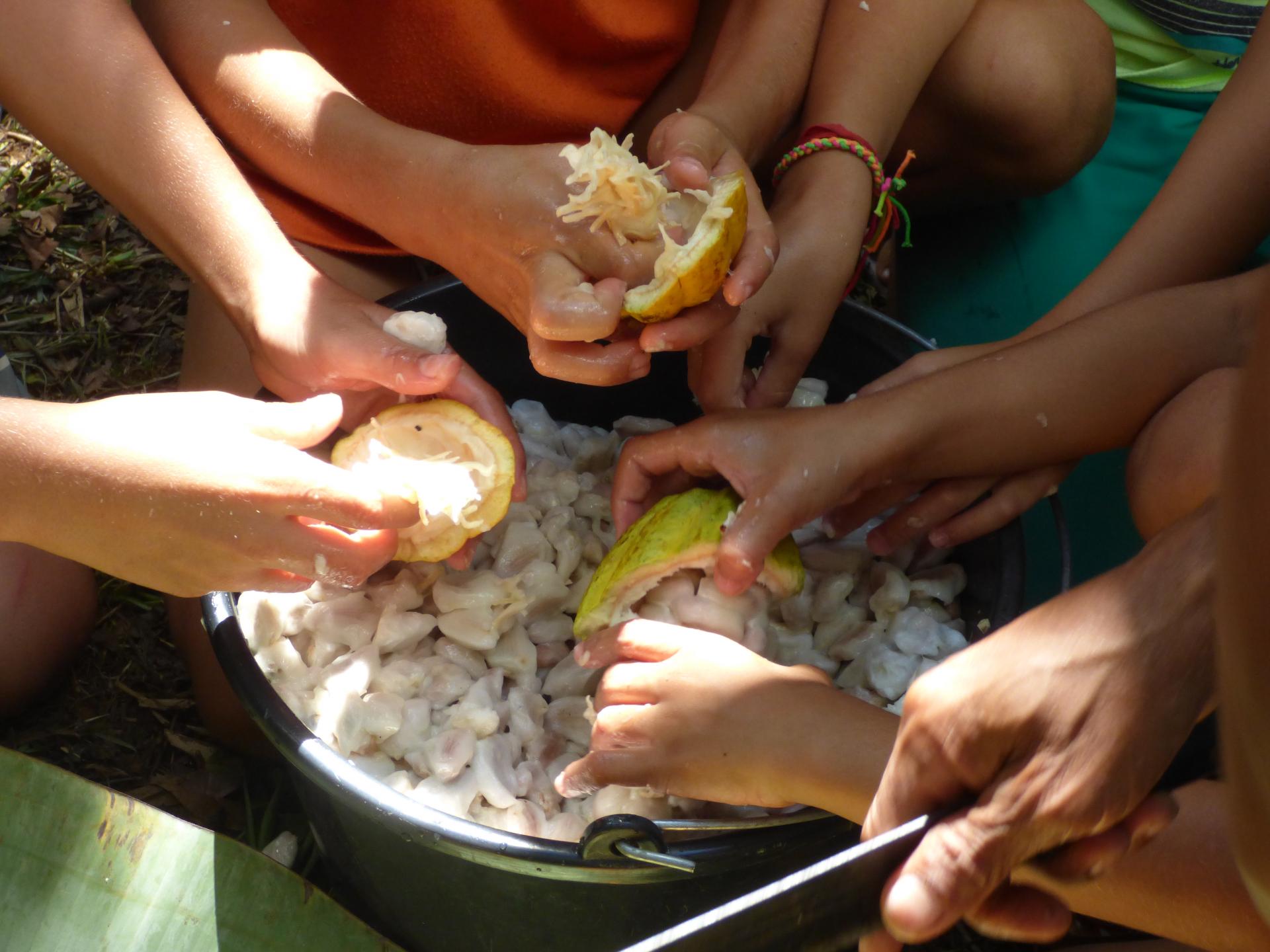 The largest country in South America impresses many Brazil travelers with its multifaceted destinations, which could not be more different. Adventure in the Amazon Rainforest, big city feeling in Rio de Janeiro, miles of sandy beaches on Ilha Grande, visiting a cocoa plantation in Bahia, cities with interesting colonial architecture - the experiences on a Brazil vacation could not be more diverse! Together with your children, you can get to know the country and its inhabitants better during a family vacation in Brazil. Brazilians are known for their hospitality, openness, and easy-going mentality. They are family people and children simply belong in Brazil. Our family trips are tailored to the needs of the whole family and thus allow an eventful stay for young and old.
The most beautiful regions for a Brazil family vacation
Rio de Janeiro - multifaceted metropolis in the south of Brazil
Many long-haul flights arrive in Rio de Janeiro. So why not stay there for a few days to explore the exciting metropolis? Together with an English-speaking guide, the whole family gets to know Rio and its landmarks. A visit to the famous Statue of Christ on Corcovado, the impressive view from Sugar Loaf Mountain, a tour through the historic center, or some carnival feeling in the Sambódromo should not be missed. But also relaxing moments, an extensive picnic on the beach Prainha, and the fascinating variety of plants in the Botanical Garden are on the program.
Nature, adventure, culture, and dream beaches - round trip from Rio to the Costa Verde
If you want to get to know the south of Brazil, you should combine a few days in Rio de Janeiro with exciting experiences on Costa Verde. This round trip combines adventure, nature, culture, and dream beaches so that the young and old can spend unforgettable days together. Together with the kids, the Atlantic Rainforest is discovered and trees are planted in the nature reserve. Then it's on to Ilha Grande, a car-free island with 113 beaches. Among them is Lopes Mendes beach, one of the most beautiful in Brazil. After relaxing days in the beach paradise, the journey continues to Paraty, an architectural pearl of Brazil. But here families can expect not only culture but also excursions with hiking, surfing, and climbing.
Experience Bahia with the family - colorful, lively, and exotic
Also in colorful Bahia, exciting experiences await the whole family between dream beaches, the Atlantic Rainforest, and the cultural metropolis of Salvador. The trip begins in Salvador da Bahia with an exciting tour of the historic Pelourinho district. Afterward, the trip continues to a lodge in the Atlantic Rainforest, where unforgettable adventures are in store for the whole family, such as a tour on a cacao Fazenda, a white water rafting trip, rappelling down a waterfall, or a trip through the mangroves. At the end of your tour, a few relaxing days are spent on the miles of sandy beaches in Imbassaí.
The unique wildlife of the South Pantanal
The Pantanal, one of the largest inland wetlands, delights with its diverse wildlife and wonderful nature. During animal safaris, boat tours, horseback riding, photo safaris, and a night excursion, with a little luck, a variety of animals such as capivaras, caimans, parrots, monkeys, and many more can be spotted in their natural environment. In Bonito, snorkeling tours in the crystal clear rivers will explore the colorful underwater world, where you can discover numerous fish.
Exciting experiences in the Amazon Rainforest
The Amazon Rainforest also holds exciting experiences for the whole family. Spending a few days immersed in life in the middle of the jungle in a rainforest lodge is an unforgettable adventure for many children. For families with older children, a boat expedition on the many rivers and canals in the Amazon region is also a great option. Each day, together with an experienced guide, you will go on various excursions by canoe or on foot. You will visit small Amazon villages, test your fishing luck at piranha fishing, spend the night in the rainforest, and get to know the flora and fauna better during hikes.
What makes our family trips to Brazil special?
If you don't want to worry about anything on your family vacation, but still want to have enough free time for individual experiences with your family, you should take a closer look at our family trips. In addition to accommodations that are also suitable for children, it is important to us to tailor the program and children's activities to the whole family and to vary them according to the age of the children.
Already upon arrival in Brazil, our guests are met by an English-speaking guide who especially enjoys traveling with children and families. We take care to keep the travel distances short and to avoid domestic flights as much as possible. The nature of Brazil is unique! Therefore, numerous outdoor activities are undertaken, where both children and adults get to know the flora and fauna in more detail.
What should be considered during the planning?
In addition to normal travel preparations, it is recommended to consult your family doctor before traveling long distances with children. You can find more travel medicine information here.
According to Brazilian law, if your child is traveling to Brazil alone or accompanied by only one parent and is under the age of 16, you will need a declaration of authorization. In hotels and pousadas, the presentation of such a declaration is mandatory and may also be required by airlines and bus companies.
Multifaceted Brazil for the whole family
Have we aroused your interest in discovering the diverse destinations on a Brazil vacation together with your children? Then contact us to design your family trip according to your wishes! Because our goal is to give the whole family unforgettable and special moments.
Source: Aventura do Brasil