What It Is Like to Work in Brazil - About Aventura do Brasil
February 05, 2019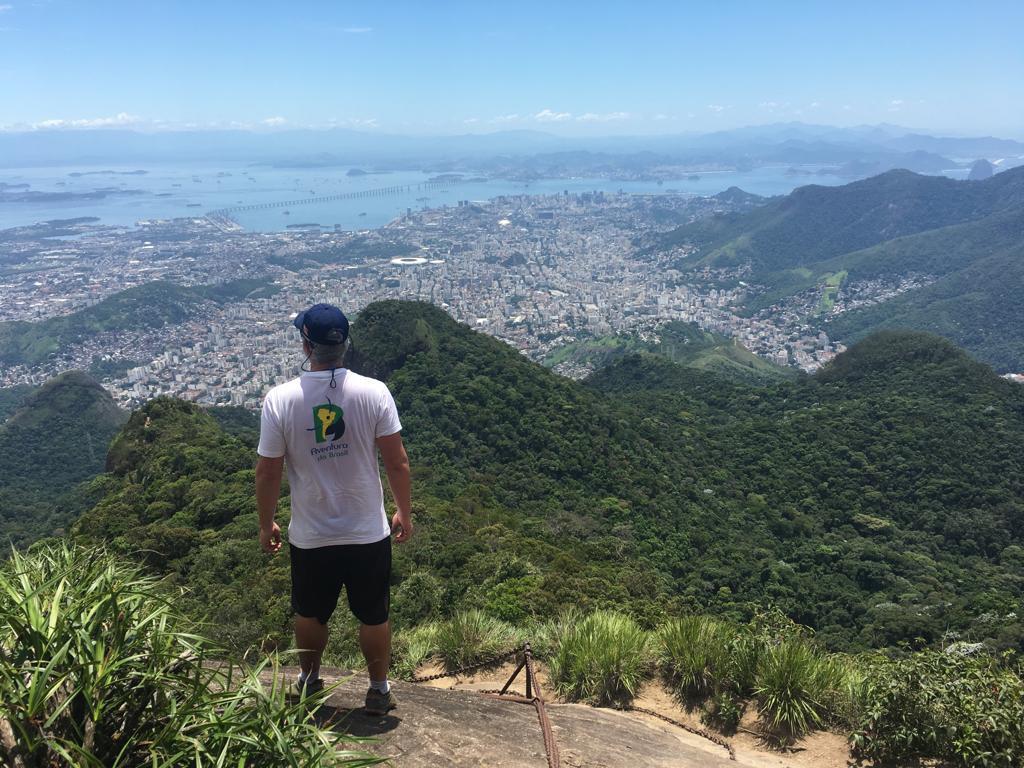 Working where others go on vacation
It sounds tempting, almost like a never-ending journey to Brazil: living and working in a tropical paradise. Many people wish to get to know the dream country Brazil. But what is it like to live and work there? Take a look behind the scenes of Aventura do Brasil in Santa Catarina with us. As a tour operator, we have made it our responsibility to organize unique and sustainable vacations to our new home country. Therefore we do not only work in Brazil but are also lucky to be able to show our guests the most beautiful spots.
Good communication and patience are everything
Living and working in a foreign country is no walk in the park or a permanent vacation. Even in sunny Brazil, everyday working life has its challenges, just like any other country. First of all, it is essential for integration to be able to communicate confidently in Portuguese. After all, only very few Brazilians speak a foreign language. When this milestone is passed, then one also manages to overcome the bureaucratic hurdles to obtain a permanent residence permit and a work permit in Brazil. Whereby the tough bureaucracy will continue to accompany the Brazilian everyday life.
What you need first and foremost is patience. This is the magic word for the way of life in Brazil: paciência. With calmness and a positive approach, you will be helped in every situation. Be it in private or business communication with authorities, fellow men, colleagues, or customers. Because living and working in Brazil means above all extensive communication. The best way to get to know each other personally is to find a common denominator and make progress at the working level. Do not be afraid to ask about the sensitivities of your Brazilian colleague's children! You will be thanked and they will react much more open to your request.
The logical consequence is that the (working) day-to-day life in Brazil is more relaxed if you get involved with the people's attitude towards life and adapt to their rhythm. With their calm and positive attitude to life, Brazilians contribute to living their own life a little more relaxed. Sooner or later this motto of life rubs off on every immigrant. Those who always keep calm instead of trying to get through the wall with their head, have already half won in Brazil.
Aventura do Brasil works with passion
All team members of Aventura do Brasil are immigrants from Germany or Switzerland, who have consciously decided to live and work in Brazil. The agency was founded in 2002 by a German immigrant who started alone and accordingly small. Nicki was soon able to attract more and more guests with her sustainable concept. Since 2008 the current manager Michael is on board. Over the years and with growing success, the team has gradually expanded.
From the beginning, Aventura do Brasil has been based in Florianópolis, but we are now working all over Brazil. Our workplace is the study at home, not the deck chair under palm trees, but also not an open-plan office. This allows us to organize our work here in Brazil very flexible. Working on your PC offers a high degree of freedom if you are willing to take a lot of personal responsibility. As a team, we do not physically strengthen our backs. Thanks to modern technology we are nevertheless in constant contact with each other via Skype. This is important to strengthen the feeling of solidarity and to guarantee the regular exchange of all news. After all, for the love of our guests, we also want to be up to date at all times.
Surely at this point, one cannot generalize about working in Brazil. But especially our job is very fulfilling because we can present a country we love in its most beautiful facets to our guests. Because we work at different locations in Brazil, we also have a better overview of this immensely large country. Besides Florianópolis, Salvador da Bahia, São Paulo, Espírito Santo, and the Chapada dos Veadeiros are our home. It is a pleasure for all of us to present the versatile beauty of Brazil to you. Certainly, the Brazilian serenity has already been transferred to us. No matter what problems may arise in the course of a trip, be it an environmental disaster or a canceled flight, we will find a solution in peace. In good Brazilian, this means "vamos dar um jeito".
Brazil, always worth a trip
How does that sound? Did you get the urge for the adventure of emigration? Or would you prefer to spend your vacation in Brazil? Aventura do Brasil will be happy to assist you in any case.
Source: Aventura do Brasil