Brazilian Sorveterias – A Wide Selection of Ice Cream Flavors and Toppings
June 20, 2022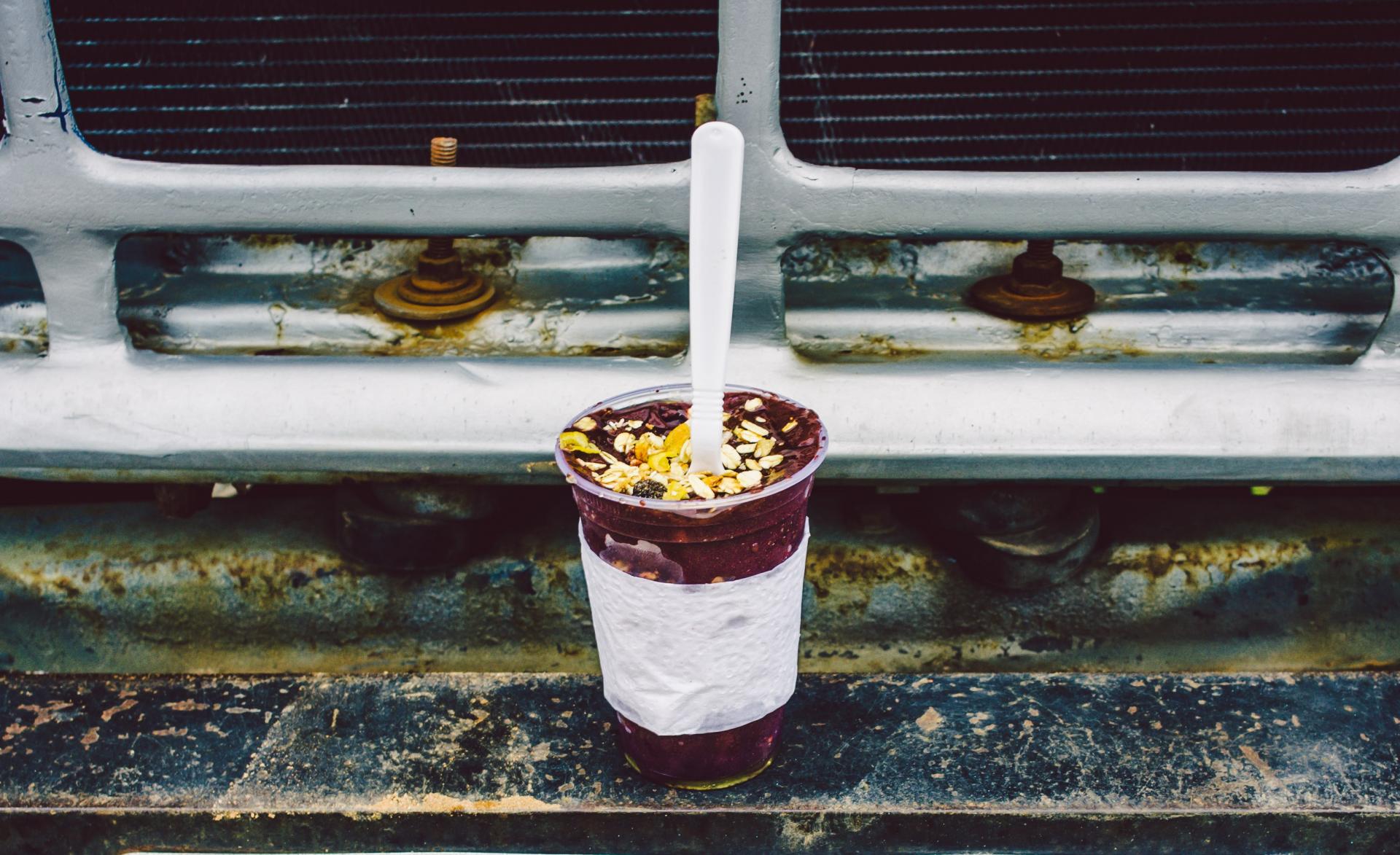 Lying on the beach all day long and soaking up the Brazilian sun, what could be better than a delicious ice cream? If you have a hankering for this iced dessert on your Brazilian vacation, you should be on the lookout for a sorveteria. This is the translation for "ice-cream parlor", but you should not take it literally because a sorvete in Brazil is not the same as an American ice cream.
Helpful tip: How to order ice cream in a sorveteria?
Especially when you enter a huge sorveteria, you'll be blown away by the selection of flavors and toppings. If you don't speak Portuguese, it isn't easy to find your way around. Most ice-cream parlors work on a buffet livre basis. This means that you can help yourself with whatever you desire at the ice cream buffet. In the end, you pay per kilo. The price doesn't depend on which flavors and toppings you fill your sundae with.
Eating sorvete like a real Brazilian
The selection in a sorveteria differs from ice-cream parlors in other countries. You'll find common flavors like strawberry or chocolate here too, but a usual sorvete looks very different in Brazil. Açaí, a fruit from the Amazon, enjoys huge popularity. Many sorveterias offer different varieties of açaí ice cream, such as sugar-free açaí or açaí-banana. However, a lot of other varieties can be found as well. Especially fruits like mango or passion fruit, which are native to Brazil, have an intense flavor and are popular. For us, traditional açaí remains the best ice cream in Brazil though!
They simply belong – Sweet and fruity toppings
What belongs to every sorvete are toppings. And there are countless of them. From Smarties or Nutella to coconut shavings or kiwi pieces. Let's take a closer look at the classic delicacies. Some of them are hard to identify at first glance, and you won't even imagine how amazing they taste with sorvete:
Granola: What normally comes as a breakfast cereal also tastes great with sorvete.
Paçoca: This is a candy consisting of peanut, salt, and sugar. It tastes like peanut butter and is a popular topping in Brazil.
Leite em pó: Means "powdered milk" in English and refers to the dry contents of milk obtained by extracting the water from the milk. The proteins of the beverage are preserved.
Leite condensado: Sweet condensed milk is a must in any sorveteria.
Banana: Banana slices are one of the most popular fruit toppings for sorvete.
Morango: The Portuguese word for "strawberry". The fruit is currently very trendy as a topping in Brazil.
One more tip: Less is more!
Even if the selection in a sorveteria is huge, you are smiled at by all kinds of delicacies and would love to try everything, we recommend not to mix too many different varieties and toppings. Instead of trying to fit everything into one sundae, pay several visits to a sorveteria on your Brazil trip. You won't regret it!
Source: Aventura do Brasil