Brazil Travel Packages: Urubici
Urubici has about 6,200 inhabitants and is located 100 miles (160 kilometers) from Florianopolis in the canyon landscape of Serra Catarinense. The highest mountains of Santa Catarina inspire, above all, hikers and nature lovers. This charming little town in the valley of the Canoas River is surrounded by hills, hiking trails and waterfalls and is part of the Joaquim National Park, extending over an area of 190 square miles (493 square kilometers). Especially worth seeing are the Laranjas Canyon and the Pedra Furada, which can be viewed from Morro da Igreja. At 5,994 feet (1,827 meters), it is one of the highest peaks of Southern Brazil. The many mountains in the area are inviting for short walks or impressive hikes. A highlight of your vacation in Brazil will not only be the ascent, but also the view from the canyons, which are about 5,900 feet (1,800 meters) high. The Avencal waterfall is another recommendation, with a drop of 330 feet (100 meters). Also, some old caves were found in the region. German, African, Italian, Portuguese and Latvian immigrants once settled here and contributed significantly to Urubici's current culture, art and architecture. The climatic conditions in and around Urubici are moderate. Temperatures during the day reach highs of 66 °F (19 °C) to 81 °F (27 °C). In the winter (June-August) it can snow. For outdoor activities, warm and dry weather is ideal, which you can expect in the fall (March-May) and spring (September-November).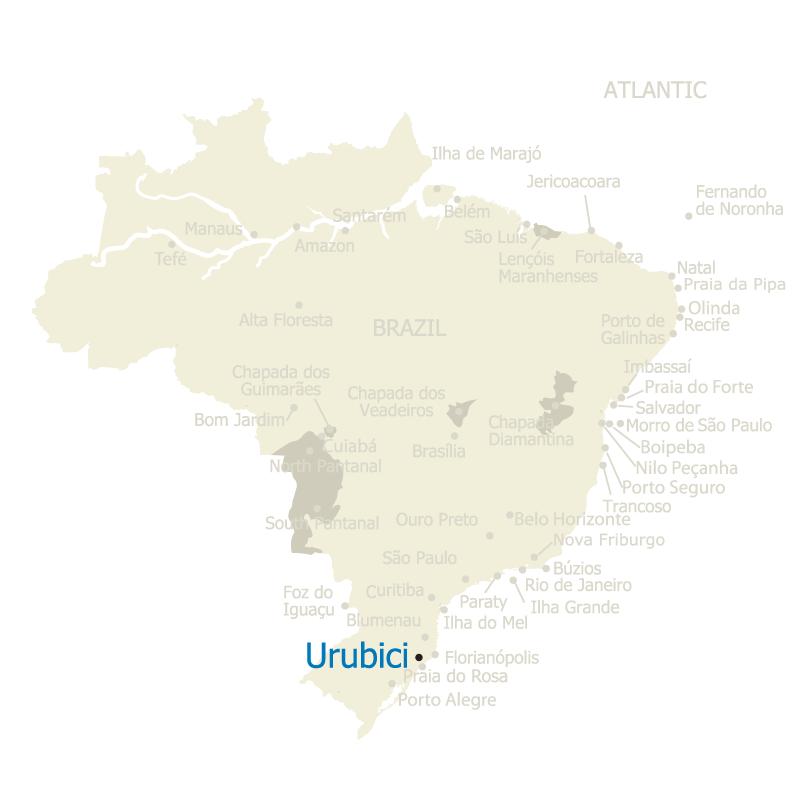 Click here for more information about the climate in Urubici.
Are you interested in traveling to Urubici? Just send us a quick message and we will provide you with a custom itinerary proposal.

---