Brazil Travel Packages: Belo Horizonte
Belo Horizonte has about 2.5 million inhabitants and is the capital of the state of Minas Gerais. Oscar Niemeyer gave the city its typical, well-structured character through buildings, parks and artificial lakes. Belo Horizonte is known nationwide for its high quality of life and a well-developed public transportation system. Discover the sights of the city on, for example, a stroll through the palm-lined Praca da Liberdade (Freedom Square) in the city center. Relax in a large green area, Parque de Mangabeiras, or visit one of the numerous architecturally impressive museums. The name Belo Horizonte translates to "beautiful horizon." The metropolis owes this name to the wonderful view of the surrounding mountains, from which you can see the interesting layout of the city. The center of Belo Horizonte is designed like a chessboard and divided into many square streets and squares. Following the national motto of the Brazilian Flag, Ordem e Progresso, the cityscape serves as an exemplary model. The climate in Belo Horizonte is relatively dry from May to September. In the summer (January-March), however, the humidity is higher and the average temperature high rises to 86 °F (30 °C).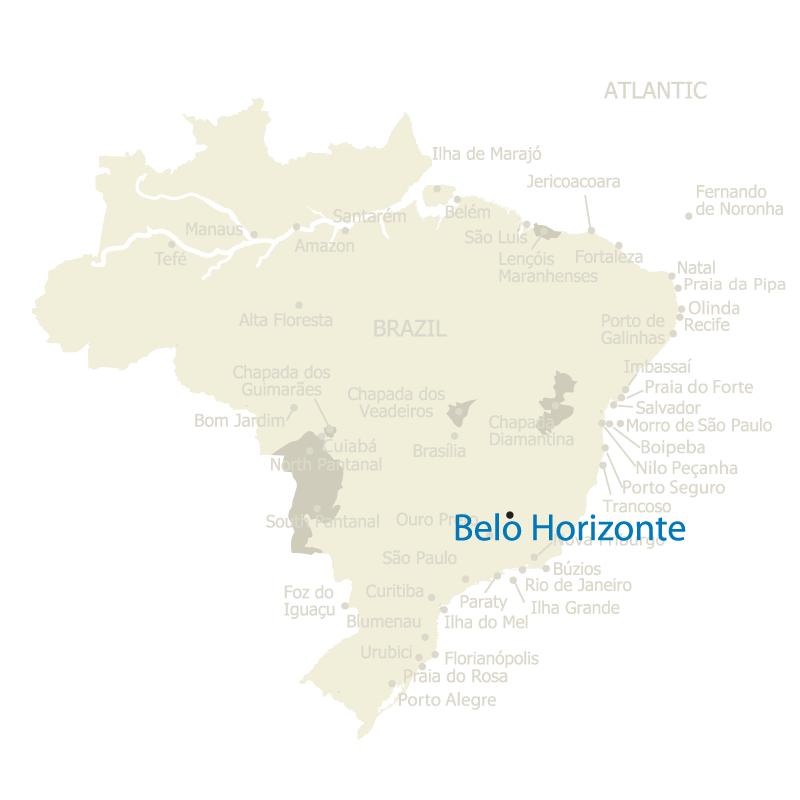 Click here for more information about the climate in Belo Horizonte.
Are you interested in traveling to Belo Horizonte? Just send us a quick message and we will provide you with a custom itinerary proposal.

---