Climate and Best Time to Visit Maceio, Brazil
The tropical climate of the coastal city of Maceio offers excellent opportunities for a beach getaway. With a constant annual temperature and low rainfall, the climate is driven by a dry season and a rainy season.
The short rainy season falls between the winter months of April and July. The driest months are from October to January with rainfall values of less than 50 mm (2 in). Average temperatures are over 25 °C (77 °F) year round, although during the rainy season it can get a little cooler at night around 20 °C (68 °F). Between October and March, it gets very hot, and with bright sunshine you can expect daily temperatures of over 30 °C (86 °F). But the fresh ocean breeze from the Atlantic Ocean makes for optimal sunbathing weather.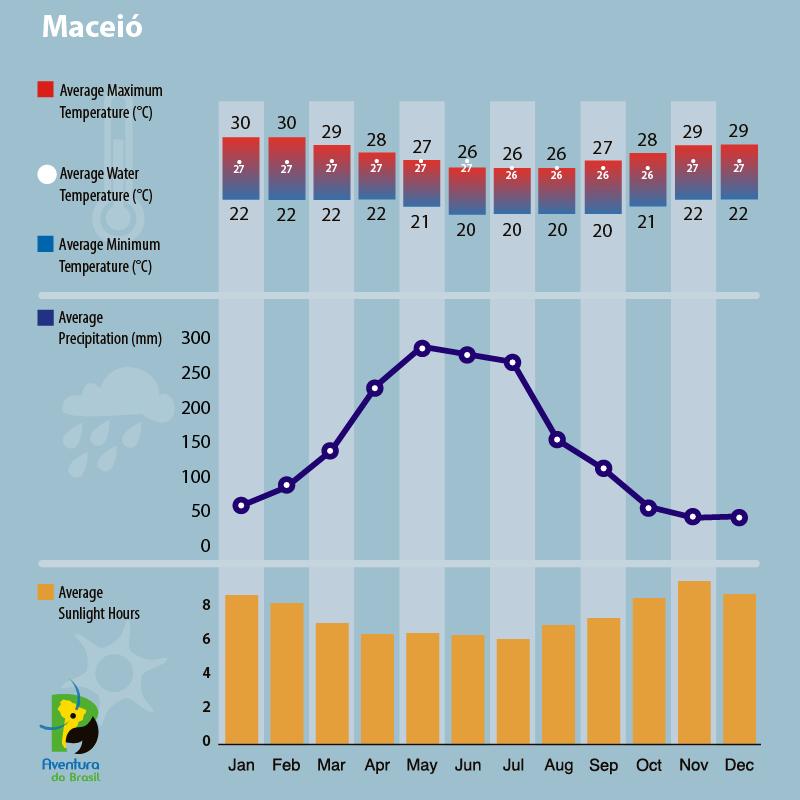 Best Time to Visit Maceio
The northeastern coast of Brazil around Maceio is an attractive destination year round. More than 300 sunny days per year attract visitors to its dreamy beaches. The rainy season is short from April to July, but even then it is warm with inviting water temperatures of 27 °C (81 °F). Pure sunshine is to be expected from October to February.

10 Days of Culture, Nature, and Beaches
Brazil | Recife, Porto de Galinhas, Sao Miguel dos Milagres, Maceio, Penedo, Aracaju, Imbassai, Salvador
On this self drive tour through the Northeast of Brazil you will explore the unique coastal section from Recife to Salvador. Bask by picturesque beaches, crystal clear waters, panoramic landscapes, and colonial flair and discover the diverse surroundings and the unique Brazilian way of life on your own.